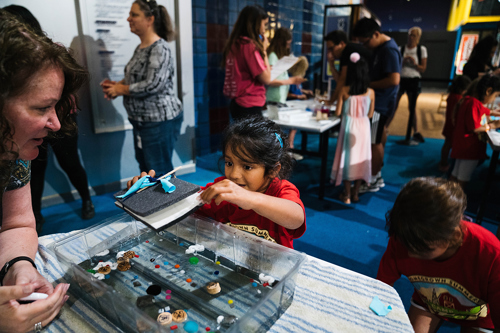 STEM Pathways is an extension of The Tech Academies program working with cross-sector partners to co-design a new STEM career pathways center and programming that will give youth from backgrounds underrepresented in STEM fields the opportunity to connect with mentors, build social capital, envision themselves in and pursue STEM careers.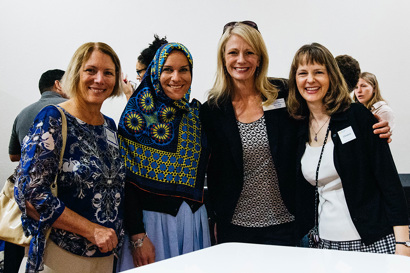 Overview
The STEM Pathways Committee is made up of over 50 members from diverse community sectors including industry, higher education, K-12 formal and informal education and STEM-rich organizations who are passionate about closing the opportunity gap in Silicon Valley. We began this work in 2018 with a goal of ensuring all students in local historically marginalized communities have continuous access to high quality STEM learning to prepare them for local STEM careers.
In 2021, we shifted our work toward community listening with youth, parents/caregivers and other community members from marginalized communities to begin codesigning a STEM career pathways center to serve as a regional hub connecting K-12, higher education, and industry scheduled to open in 2025.
This action research group meets at least four times each year and commits to supporting actions in between meetings that help to:
Co-develop a theory of change and other key strategic documents
Answer collective questions
Make career pathway program recommendations
Inform partners and the field of key findings


Advisory level members attend as they can and support the work by leveraging key connections to the work, providing input on strategic documents and supporting other community listening/ research activities. 
These individuals donate their time and energy to making our community a place that fosters home-grown talent and diversifies the face of innovation in Silicon Valley.
A key tool that the STEM Pathways Steering Committee has co-created and updates each year is 8 Elements of STEM Preparation, which summarizes key skills and experiences that are critical to industry and informed by Next Generation Science Standards, California Computer Science Standards, California Math Framework and Linked Learning's Work-Based Learning Continuum.