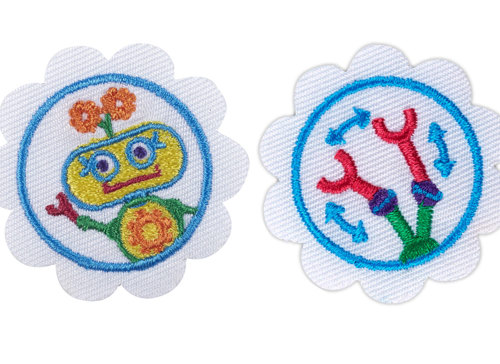 Robo-Designers
$45/Girl Scout
Explore different types of robots in our Robo-Designers badge program! Daisies will have the opportunity to learn about what different robots do in the Robots IMAX movie, and then brainstorm, design, prototype, and build their own robot. Daisies also get a special chance to interact with and control real robots! 
$5 goes to Girl Scouts of Northern California.
This program includes all three steps of both the What Robots Do and Designing Robots badges. Daisies will receive both badges and a Tech Fun Patch.
This badge program has a maximum capacity of 24 Girl Scouts. If fewer than 10 girls have registered two weeks in advance, the program will be cancelled and The Tech Interactive will issue refunds.