You can still wear pink after Labor Day.
Barbie is coming to our IMAX® Dome Theater on Friday, Sept. 22. Watch the biggest movie of the summer on the biggest screen, along with never before seen post-credit footage!
Tickets are on sale now!
About the IMAX Dome Theater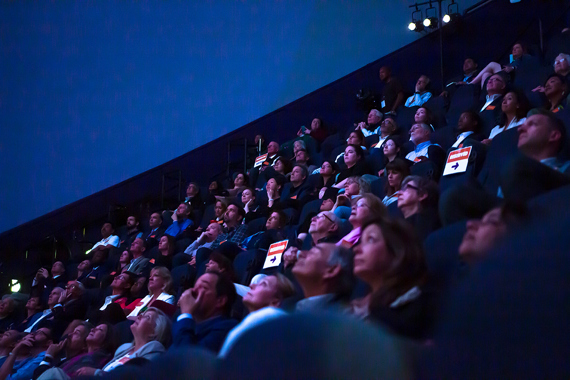 At our 280-seat IMAX Dome Theater you'll see, hear and feel more, with the world's first laser projector for a dome theater, 9,000+ square feet of wraparound image and 13,000 watts of digital surround sound. The IMAX dome experience with a laser projector is technically advanced and visually stunning, a one-of-a-kind movie experience.
Accessibility Information
Accessible wheelchair seating is available at the back of the theater. There are a total of four spaces.
Directions and Parking
Validation for a discounted rate of $5 is available at the following locations:
San Jose McEnery Convention Center (150 W. San Carlos St.) entrances on Almaden Blvd. and Market Street.
2nd and San Carlos Garage (288 S. 2nd St.)
For more information on how to get here, visit: