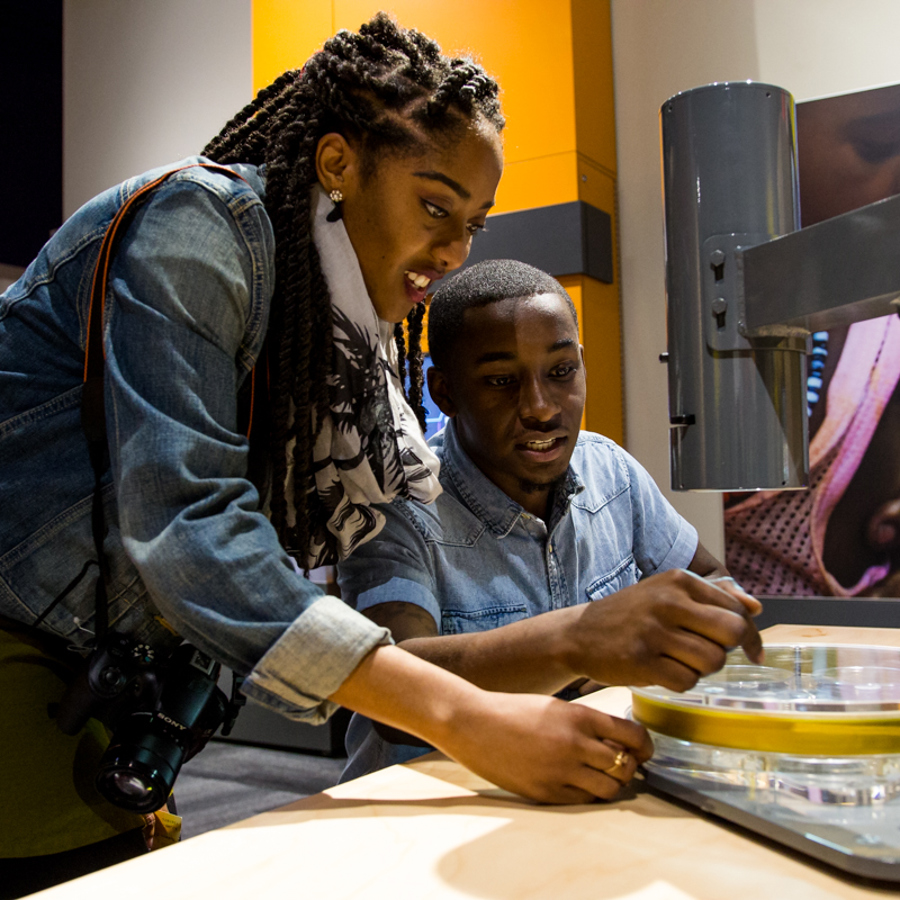 Innovations in Health Care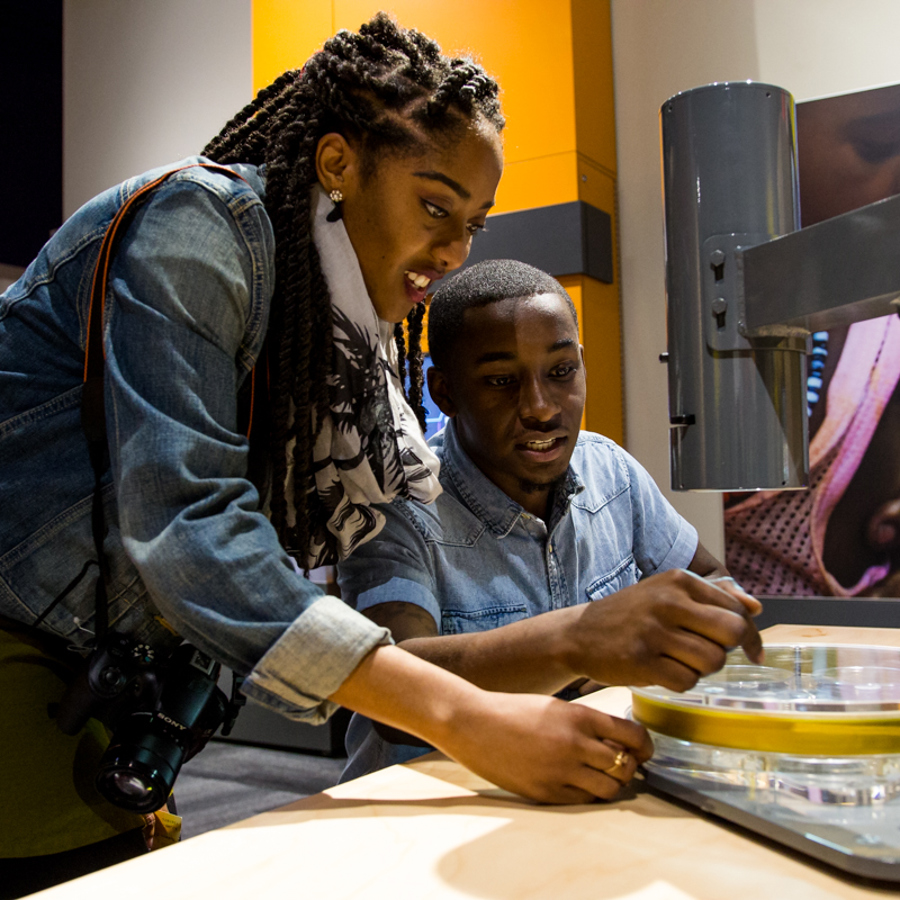 Presented By

What does the future of medicine look like?
The Tech Interactive hands you the keys to innovation and the power to change the future of medicine in Innovations in Health Care, presented by El Camino Hospital. This is the first exhibit at The Tech Interactive that explores advances in health care technology while explicitly detailing the innovation process.
Technology saving lives, created by people who "found their why," are the focal point of the experience. Many innovations came from unlikely sources of inspiration or are solutions created by inventors outside of relevant fields.
Visitors to Innovations in Health Care will:
Explore how a dog's sense of smell might help detect cancer (and test their own sniffing powers.)
Consider ways to help doctors remotely diagnose medical problems without expensive equipment.
Brainstorm new ways to filter water.
Experiment with different materials to keep infants warm.
Develop pre-surgery checklists that make procedures safer.
Detect differences between standard vaccines and nanopatch technology.
Contemplate how 3D printing could change health care with printed skin and organs.
Featured Technology: Embrace Baby Warmer