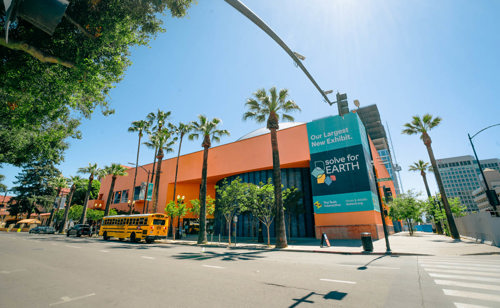 Have you ever wanted to just...have a whole building to yourself? You can, with our full-day buyout of The Tech Interactive for your attendees! Enjoy engaging exhibits that are fully staffed across two levels of gallery space. Create colorful mixes of DNA to grow your own biomaterial, explore augmented reality with real human bodies, build and program your own robot — and so much more!
Pricing and Capacity
Starts at $12,500. Up to 500 guests; additional cost of $10 per guest if attendance exceeds 500.