Press Release:
Tech Challenge returns to Downtown San Jose after three year hiatus
The Tech Interactive's Signature Program welcomes over 500 teams of students.
SAN JOSE, Calif., April 24, 2023 /PRNewswire/ – The Tech Interactive, the world-renowned science, technology, and education center in the heart of Silicon Valley announced today the in-person return of The Tech Challenge, presented by Amazon on Saturday, April 29 and Sunday, April 30 after a three-year virtual program due to the pandemic. This year's event will take place in San Jose at South Hall.
The Tech's annual team design challenge for Grades 4-12 is the institution's signature and longest-running program, celebrating 36 years in 2023. This year's theme, Survive the Storm, requires teams to engineer a structure that will hold up against extreme weather conditions. 
The year-round program kicks off in October when teams of two to six students work through the engineering design process to solve a real-world problem. Participants spend months collaborating and becoming deeply engaged in the challenge while documenting their progress and designs. The program culminates in an inspiring two-day showcase where teams put their solutions to the test in front of judges.
"The Tech Challenge was created to introduce students to engineering — especially its invaluable role in solving real-world problems," Senior Director of The Tech Challenge Abby Longcor said. "The inspiration for this year's challenge follows years of extreme weather events, including the recent atmospheric rivers and flooding in California. Participants are learning empowering lessons about how the engineering skills they develop can improve the outcomes of future extreme weather events and even save lives."
More than 500 teams and thousands of spectators will fill South Hall over the weekend. As part of the celebration, The Tech Interactive is offering free admission to visitors on Saturday and Sunday.
"If there's a theme for this weekend it's resilience," said John Heinlein, Ph.D., The Tech Challenge Executive Committee Chair. "Our participants demonstrate it when they overcome obstacles and work together to take on the challenge. And this program demonstrated it when bringing back Silicon Valley's most inspirational weekend to San Jose."
The Tech Challenge presenting sponsor is Amazon; the communications partner is Zoom; with additional support from Adobe, Barbara and Bill Heil, eBay, Inc., Intel, KLA Foundation, Thermo Fisher Scientific Inc., Accenture, Arm, Deloitte Foundation, EY, Ford Motor Company, Gibson Dunn & Crutcher LLP, Google, Hitachi, Marvell, Mayfield, ON Semiconductor Foundation, Qatalyst, Seagate, and Synaptics.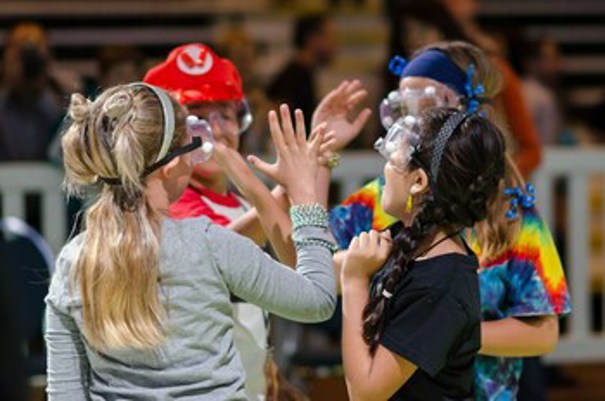 After three years of virtual events, The Tech Challenge is returning with its first in-person showcase event since 2019. The showcase will attract 500 teams of participants in Grades 4 to 12.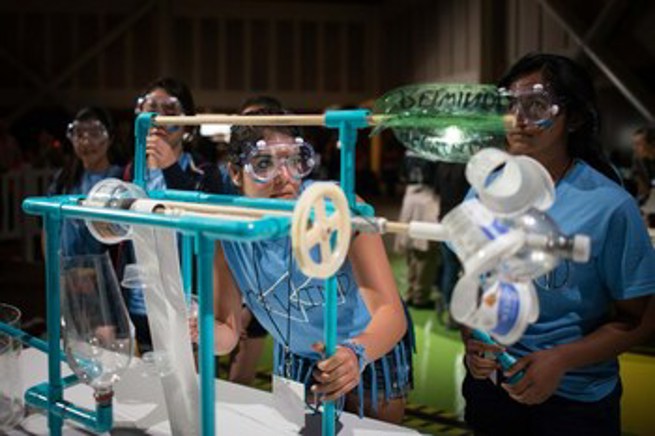 A team of young engineers tests their device at a past Tech Challenge.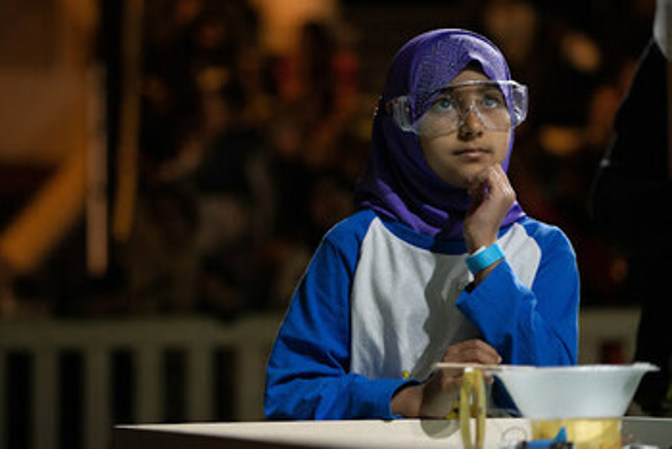 The Tech Challenge will be held in Downtown San Jose on the weekend of April 29 and April 30.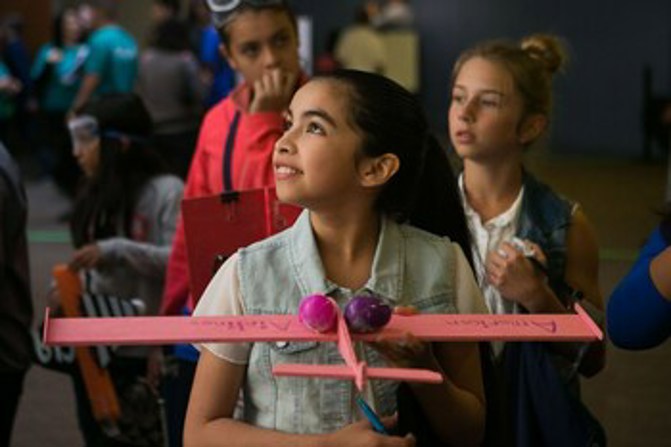 Unlike many other youth engineering challenges, The Tech Challenge typically has an even split between boy and girl participants.
About The Tech Interactive
The Tech Interactive is a family-friendly science and technology center in the heart of downtown San Jose. Our hands-on activities, experimental labs and design challenge experiences empower people to innovate with creativity, curiosity and compassion. The Tech is a world leader in the creation of immersive STEAM education resources to develop the next generation of problem-solvers locally, nationally and globally. We believe that everyone is born an innovator who can change the world for the better.

Inspiring the innovator in everyone.