Prepare for Liftoff!
The Tech Challenge 2024 is finally here!
Prepare for liftoff: The Tech Challenge 2024 is finally here!
We're thrilled to announce The Tech Challenge 2024: Cosmic Quest, presented by Amazon! The Tech Challenge is an exciting team design challenge that ignites young minds with the wonders of science, technology, engineering, and mathematics (STEM). If you know a student in Grades 4 to 12 with a passion for problem-solving and STEM learning, this is their chance to shine!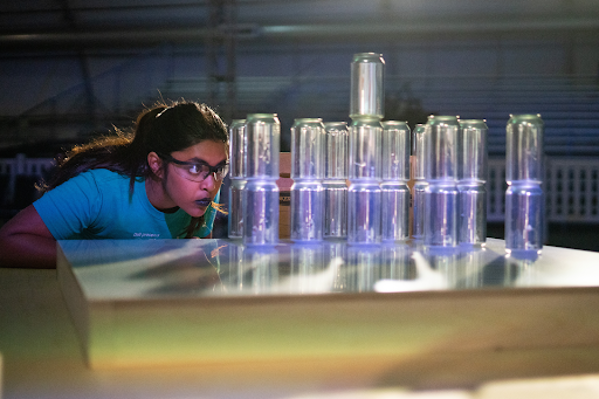 What is The Tech Challenge?
Now in its 37th year, The Tech Challenge, a signature program of The Tech, aims to inspire the next generation of innovators and engineers. This annual team engineering design challenge invites students to embark on a journey that reinforces the engineering process while letting them work on real-world problems. It's an opportunity for young minds to put their STEM skills to the test in a hands-on, creative, and collaborative way.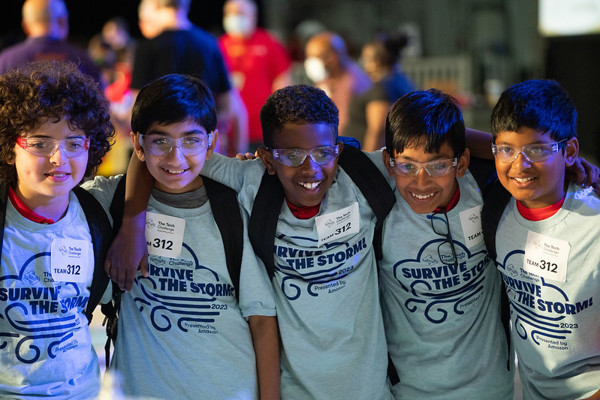 The Tech Challenge 2024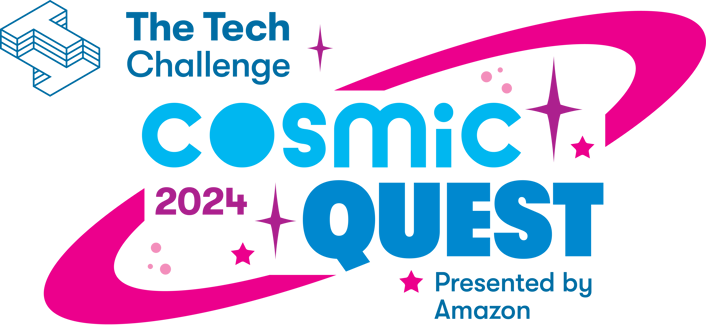 SPACE – The Possibilities Are Limitless! 
From figuring out how to redirect asteroids to finding planets that could support life, scientists are always collecting information about our universe. Scientists are on a quest to learn more about a distant planet and its largest moon. Can your team deliver fragile, but highly important supplies to this moon's surface?
The Challenge: Deliver multiple payloads to different locations.
*The Tech Challenge Participant Events include:
Info Clinics, Team Workshops, Adviser Trainings
Get Ready for Take Off!
Whether you're a seasoned problem solver or new to the world of engineering design challenges, we welcome you to join us on the exciting journey of The Tech Challenge 2024, Cosmic Quest.
To learn more about The Tech Challenge and to register your team, visit our website. 
Get ready, innovators – your Cosmic Quest awaits!