Katrina Stevens
President and CEO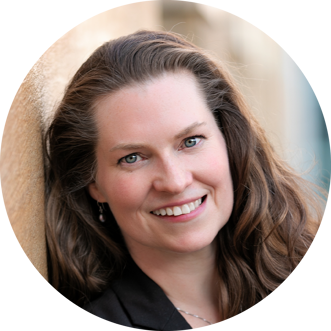 Katrina Stevens is the President and CEO of The Tech, where she is dedicated to creating inspiring and impactful learning experiences for young people around the world.  She is the first educator and first woman to lead The Tech. 
Before joining The Tech, Stevens was the Director of Learning Science at the Chan Zuckerberg Initiative, where she oversaw a $200 million portfolio of 67 grants to improve learning, especially for young people who face the most serious obstacles to success.
Stevens was appointed by the Obama Administration to serve as the Deputy Director and Senior Adviser in the U.S. Department of Education's Office of Educational Technology. There, she led the Future Ready Schools movement to help district leaders implement best practices in digital learning, oversaw education innovation clusters, rapid cycle evaluations, developer outreach, and the National Education Technology Plan.
Stevens is a magna cum laude graduate of Temple University with a bachelor's and master's degree in English literature and composition. Prior to her government work, she worked as an educator in various roles, including as a classroom teacher, department chair, program director, and interdisciplinary curriculum leader. She also co-founded #edtechchat, the first Twitter chat for education technology, and has consulted with education startups, foundations, and nonprofits while serving on multiple boards and advisories.
In her free time, Stevens loves hiking, baking, and writing, and is passionate about otters and "So You Think You Can Dance." She resides in San Carlos with her partner, Chip, and their Covid rescue dog, Clover.
Mala Anand
Microsoft
Marimo Berk
The Creekside School
Cindy Chavez
Santa Clara County Board of Supervisors – District 2
Gloria Chen
Adobe Systems, Inc.
Juan Cruz
Franklin-McKinley School District
Somesh Dash
IVP
James C. Deichen
Suntrust Robinson Humphrey (ret.)
Christopher S. DiGiorgio
Former Board Chair
Accenture (ret.)
Mohana Dissanayake
Chair, Audit Committee
Deloitte
Carl Eschenbach
Workday
Aymeric Gisselbrecht
Atomica
Raquel Gonzalez
Secretary
Bank of America
Bill Heil
John Heinlein, Ph.D.
Sonatus
Gerald D. Held, Ph.D.
Board Chair
The Held Group
Kate Hogan
Accenture
Shannon Hunt-Scott
The Scott Foundation
Michele Janes
Cisco
Joe Kava
Google
Tina Knauss
Chair, Finance Committee Treasurer
PwC (ret.)
Randy Krenzin, CFP
Morgan Stanley
Patrick McGovern
Patrick J. McGovern Foundation
Lisa Millora
San José State University
Omkaram (Om) Nalamasu, Ph.D.
Applied Materials
Janine Pelosi
Zoom (ret.)
Daniel Perez
Clover Wireless
Matthew Sapp
Vice-Chair; Chair-Elect
EY
Chad Seiler
KPMG LLP
Lindo St. Angel
Amazon Devices and Services
Katrina Stevens
President & CEO
The Tech Interactive
Sean White, Ph.D.
Steve Young
HGGC