Press Release:
The Tech Interactive Announces New Winter Event: Polar Play Days
Science Meets Winter Fun in Downtown San Jose
September 12, 2023, San Jose, CA — The Tech Interactive is both thrilled and "chilled" to announce Polar Play Days, a new winter event that will captivate visitors of all ages with a flurry of STEM-tastic activities. From November 25, 2023 to January 15, 2024, visitors will experience a world of frozen exploration that will spark their imaginations and their love for science.
For the first time, The Tech Interactive will be transformed into a wintery wonderland, adding another family-friendly destination to the nearby holiday excitement of Christmas in the Park.  
"San Jose is a favorite destination for wholesome holiday fun," said John LaFortune, President & CEO of Visit San Jose. "Enjoy San Jose for the holidays with STEM challenges at The Tech Interactive, an arctic IMAX movie, and a stroll through Christmas in the Park. With so many activities Downtown and throughout San Jose, visitors are encouraged to book a hotel stay to take advantage of all holiday offerings."
The Tech Interactive's team of Educators have developed a series of polar-themed STEM challenges designed to make brains freeze with excitement! Visitors can build ice castles in the Imagination Playground, make custom cookie cutters, or go on a polar animal scavenger hunt.  Lab offerings will include winter thaumatropes and mushroom snowmen. And when you need a break from the action, grab a cup of hot chocolate and take a seat in the IMAX Dome Theater to watch the seasonal classic "Happy Feet" or visit a chillier climate via the breathtaking documentary "Antarctica". 
"We're thrilled to embrace the essence of winter wonder with Polar Play Days," said Katrina Stevens, President & CEO of The Tech Interactive. "It's our way of providing the community with opportunities to learn together while celebrating the season. There will be endless opportunities to explore, learn, and create lasting memories."
Polar Play Days and admission to one IMAX film is included in the general price of admission to The Tech Interactive.

Media Contact:
kbarrow@thetech.org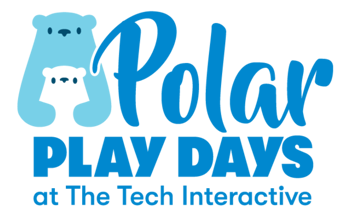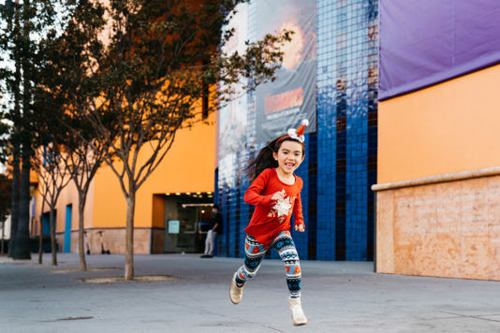 About The Tech Interactive
The Tech Interactive is a family-friendly science and technology center in the heart of downtown San Jose. Our hands-on activities, experimental labs and design challenge experiences empower people to innovate with creativity, curiosity and compassion. The Tech is a world leader in the creation of immersive STEAM education resources to develop the next generation of problem-solvers locally, nationally and globally. We believe that everyone is born an innovator who can change the world for the better.

Inspiring the innovator in everyone.