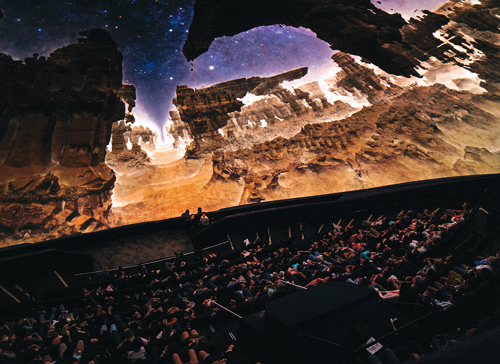 Stunning Educational Documentaries
Through IMAX technology and the giant screen, journey to places where your students can be inspired without leaving their seats. See, hear and feel more with crystal-clear images displayed on 9,000 square feet of wraparound screen plus 13,000 watts of digital surround sound.
See our calendar for regular IMAX film showings. If you are the first school to request the 10 a.m. or 11 a.m. time slot for that day, you can reserve a film of your choosing from our library (see below). Showtimes and IMAX films are based upon availability.
New for 2023-2024
See below for NGSS Standards.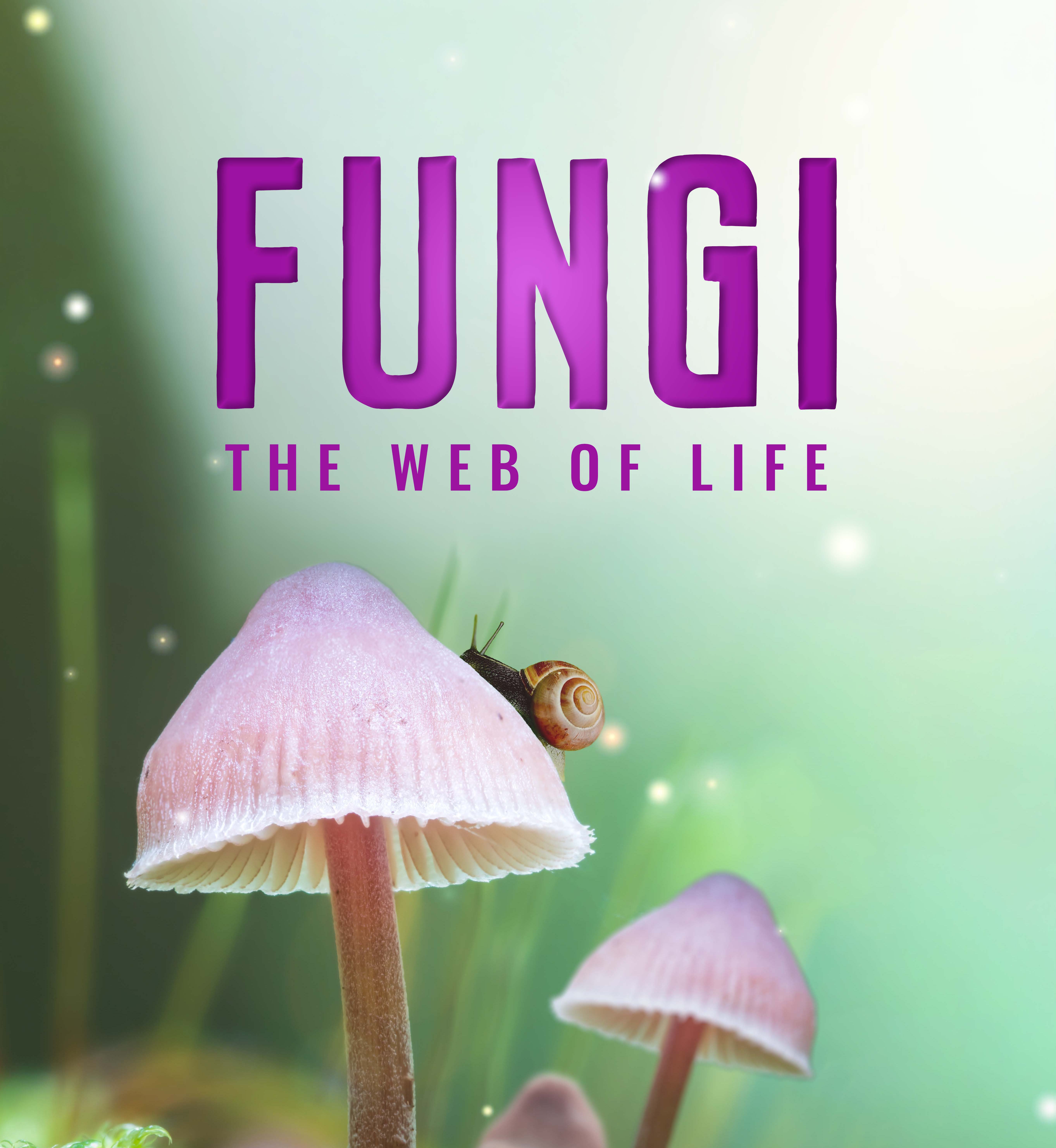 Fungi
Much of life on Earth is connected by a vast, hidden network that we are only just beginning to understand. Out of sight, between the world of plants and animals, another world exists—the kingdom of fungi.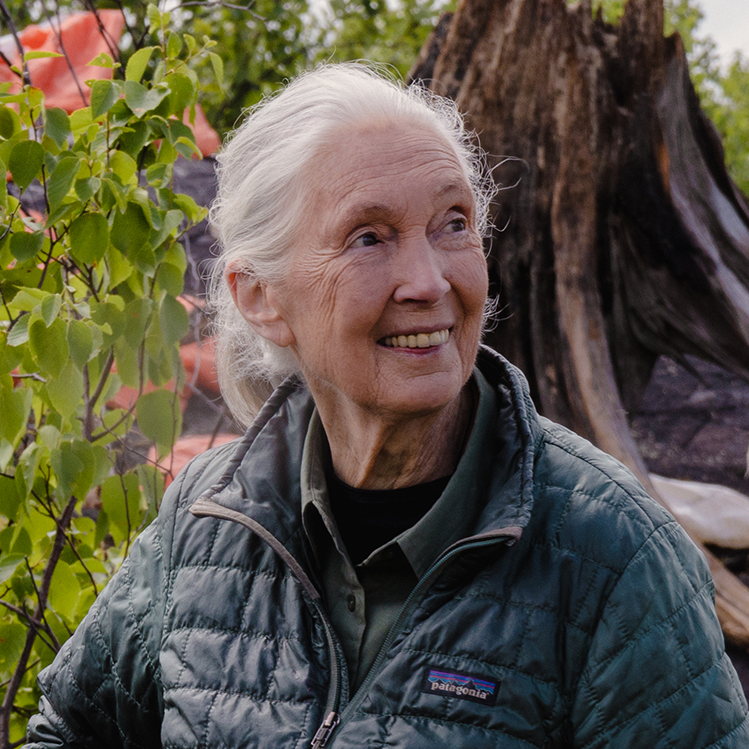 Jane Goodall's Reasons for Hope (Early 2024)
Drawing on decades of work by the world's most famous living ethologist and environmentalist, Jane Goodall-Reasons for Hope, is an uplifting journey around the globe to highlight good news stories that will inspire people to make a difference in the world around them.

Deep Sky (Coming Soon 10/20/2023)
Deep Sky brings the awe-inspiring images captured by NASA's Webb Telescope to IMAX® — taking audiences on a journey to the beginning of time and space, to never-before-seen cosmic landscapes, and to recently discovered exoplanets, planets around other stars.
Returning Favorites
See below for NGSS Standards.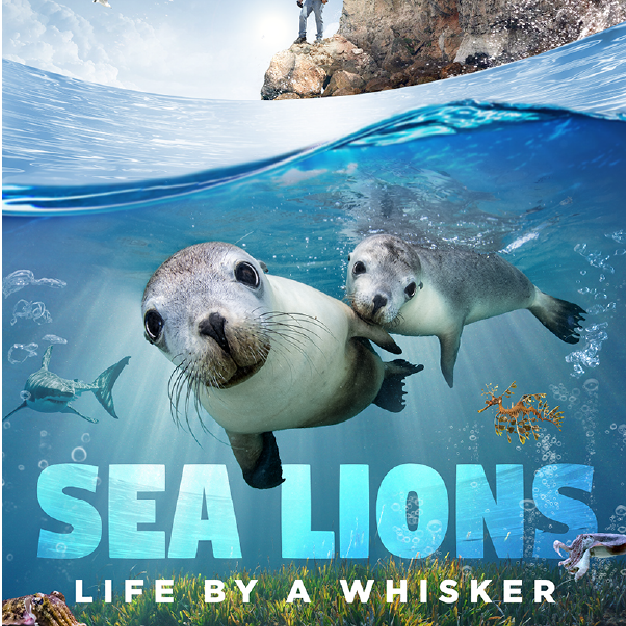 Sea Lions: Life by a Whisker
In an environment equally as harsh as it is beautiful, be immersed in a classic coming of age tale guided by one of Australia's most unique, intelligent, and playful animals. Take an intimate journey inside the colony where a life of great tenderness must often give way to a life of great sacrifice and bravery. Dive into the world of a rare Australian Sea Lion pup — and meet the people that are trying to save her species.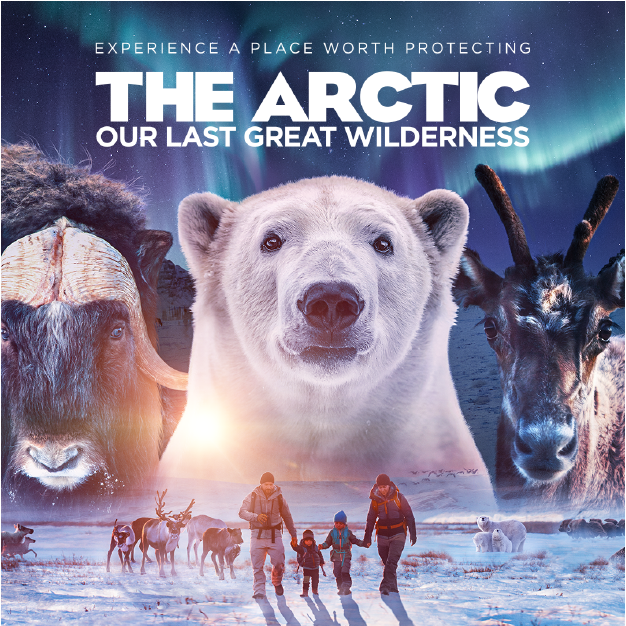 The Arctic: Our Last Great Wilderness
Imagine a place that is vast, wild and untouched, where some of the world's greatest wildlife spectacles unfold. The Arctic National Wildlife refuge, situated in the northeastern corner of Alaska, is the wildest place left in North America. A symbol of wilderness for the world. No one has truly ever seen it. "The Arctic: Our Last Great Wilderness" will feature the first-ever cinematic account of this little-known land where people can experience a world untouched by time.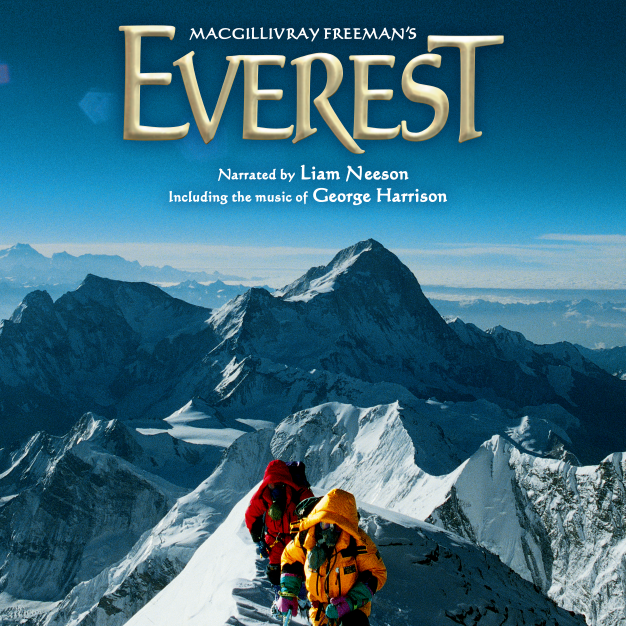 Everest
Everest is the dramatic true story of a team of climbers who found hope, strength and triumph in the wake of tragedy. Their successful ascent of Mount Everest just days after fellow mountaineers and friends died there, is a compelling story about the human spirit and a mountain they love, respect and sometimes fear.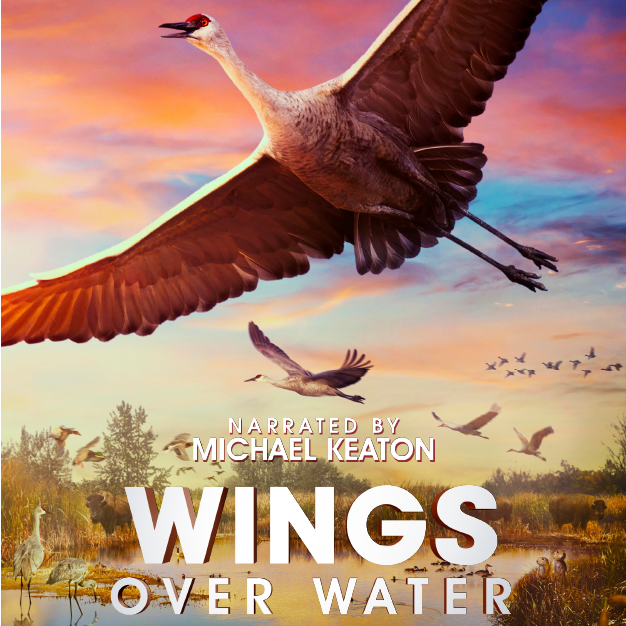 Wings Over Water
Wings Over Water tells the story of the epic journeys of three amazing bird families – the Sandhill Crane, the Yellow Warbler and the Mallard Duck – with extraordinary footage of their fascinating behaviors.
Serengeti
Life happened in the Serengeti on an unprecedented scale. It's home to most of Africa's iconic animals, and hosts one of the world's greatest natural events — the annual wildebeest migration. Prepare to be awed by this immersive giant screen IMAX® film about how nature works in one of the world's greatest ecosystems.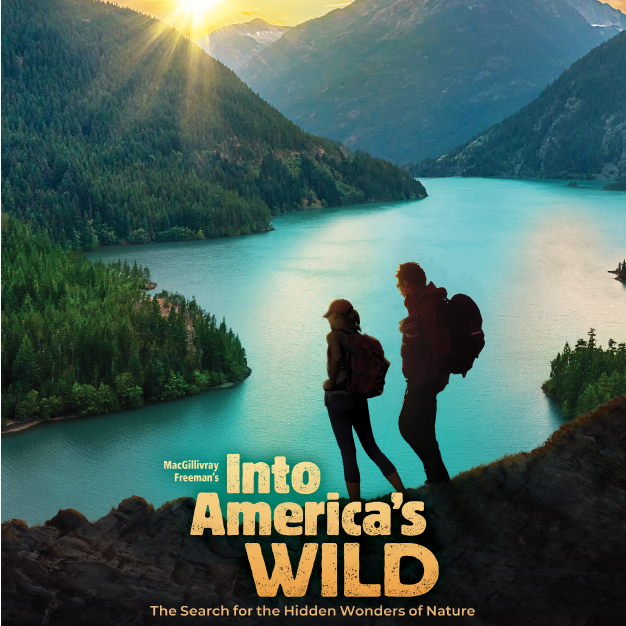 Into America's Wild
Step off the beaten path and connect to your inner trailblazer in this new adventure of the natural world. Starting at Oregon's stunning coast, explore the scenic byways, ancient homelands and many other wonderful natural scenarios.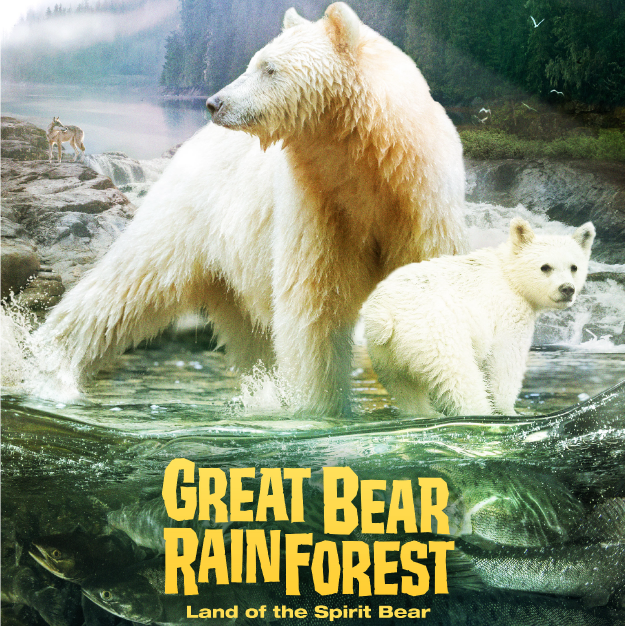 Great Bear Rainforest
Journey to a land of grizzlies, coastal wolves, sea otters, and the all-white spirit bear — the rarest bear on earth. Hidden from the outside world, the Great Bear Rainforest is one of the wildest places left on earth. Found on Canada's remote Pacific coast, it is the last intact temperate rainforest in the world—a place protected by the region's indigenous people for millennia. Now, for the first time ever, experience this magical world in IMAX. Narrated by Ryan Reynolds.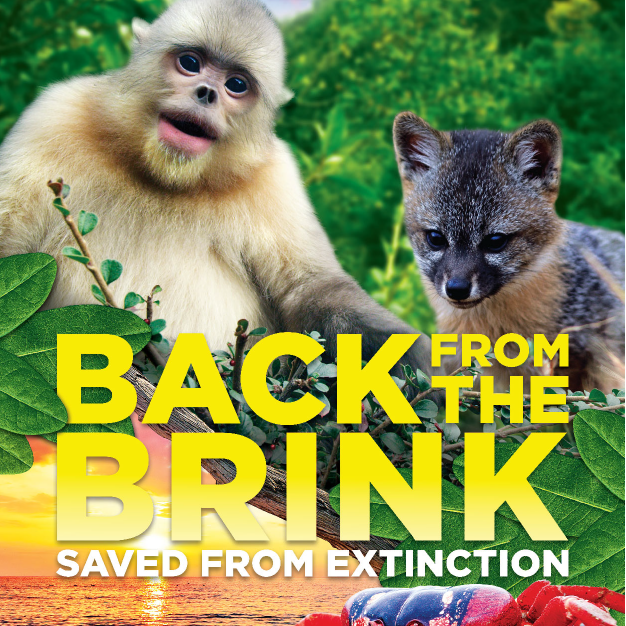 Back from the Brink
See the amazing true story of three animal species whose numbers recently dwindled to near extinction, but were rescued from the brink: California's enchanting Channel Island Fox, China's fabled Golden Monkey, and the wondrous migrating giant red crabs of Christmas Island, off the coast of Australia. The film also introduces the people around the world — scientists, researchers, park rangers and students — who are working passionately to preserve these endangered species. Narrated by Claire Danes.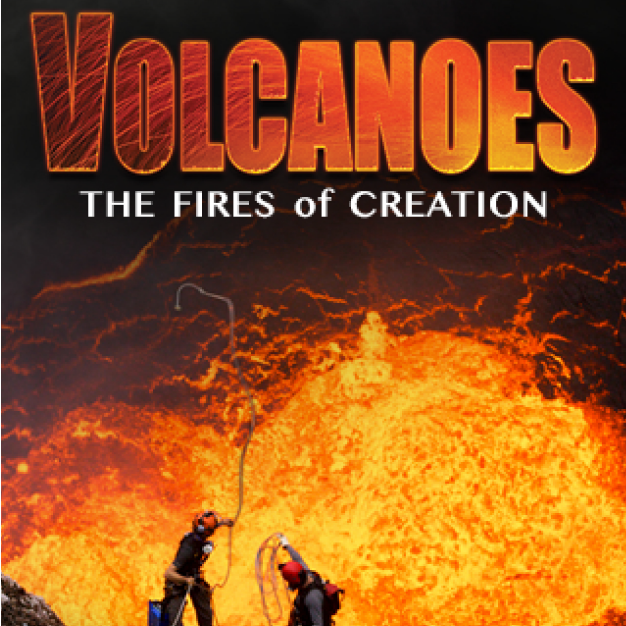 Volcanoes: The Fires of Creation
For billions of years, volcanoes have helped create the world we know. From the continents, to the air we breathe, and even life itself, all have their origins in fire. These processes have created extraordinary ecosystems and wildlife habitats. With over 500 active volcanoes, the Earth is bursting at the seams with these forces of mass construction. The story of volcanoes is the story of the planet's creation, and the story of us.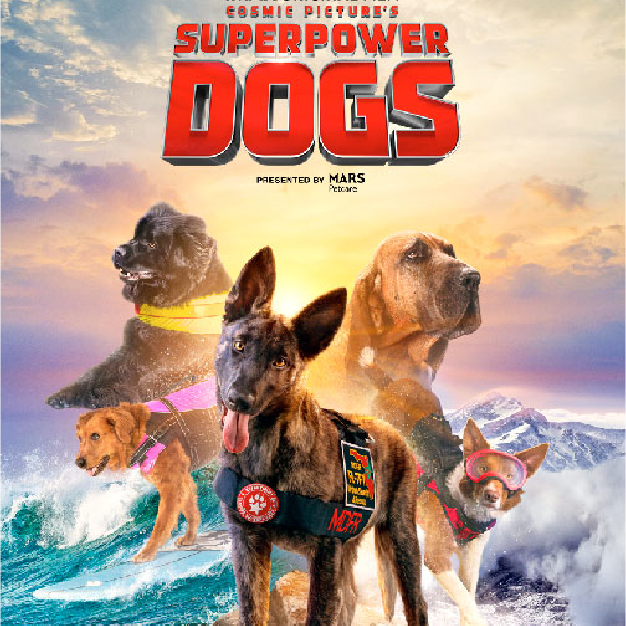 Superpower Dogs
Experience the life-saving superpowers and extraordinary bravery of some of the world's most amazing dogs. In this inspiring true story, our best friends are also real-life superheroes. Journey around the globe to meet remarkable dogs and their human partners who fight crime, protect endangered species and save lives in avalanches and earthquakes. As we discover the extraordinary abilities of dogs and the remarkable science behind their superpowers, we'll never look at our best friends the same way again!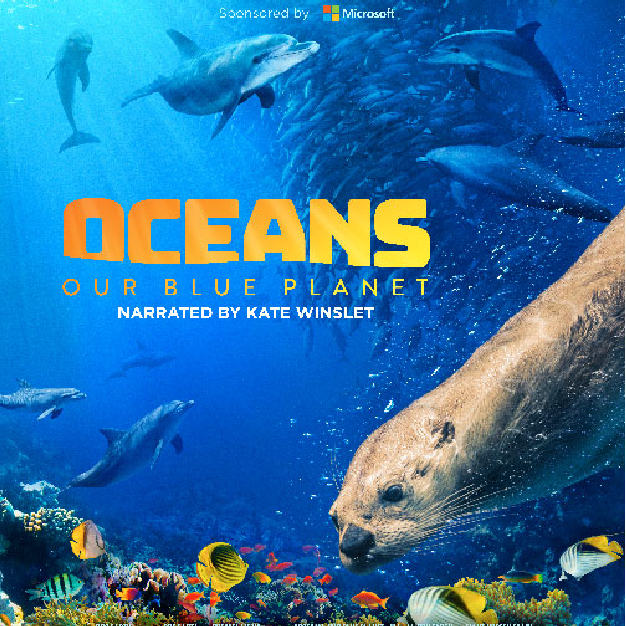 Oceans: Our Blue Planet
It is time to embark on a global odyssey to discover the largest and least explored habitat on earth. New ocean science and technology has allowed us to go further into the unknown than we ever thought possible. From the coastal shallows to deeper, more mysterious worlds, we reveal the untold stories of the oceans' most astonishing creatures. Narrated by Kate Winslet.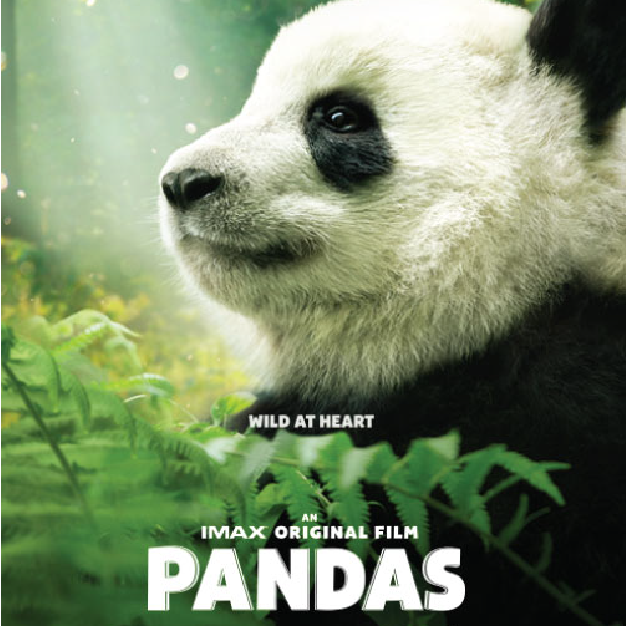 Pandas
At Chengdu Panda Base in China, scientists are dedicated to protecting the species by breeding adult Giant Pandas in order to introduce cubs into the wild. This film follows one such researcher, whose passion leads her to initiate a new technique inspired by a black bear program in rural New Hampshire. Join Qian Qian, a very curious female cub, on an exciting new adventure in the mountains of Sichuan as she takes her first steps outside her protected habitat.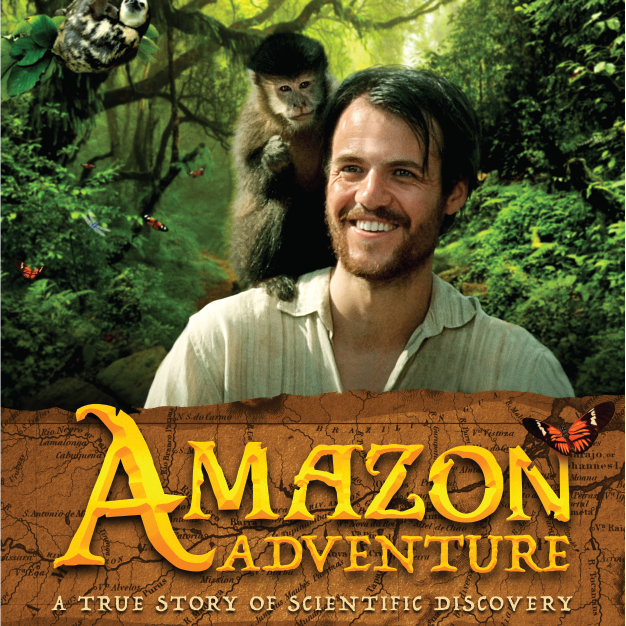 Amazon Adventure
Amazon Adventure tells the story of Henry Bates, whose 11-year journey through the Amazon rainforest led to crucial contributions in biology. Bates identified 8,000 new species; discovered the mind-boggling "Batesian" mimicry phenomenon, in which edible animals deceive predators by adopting the look of poisonous animals; and collected the first evidence of speciation, or the birth of new species. This discovery became known as the "beautiful proof" for natural selection.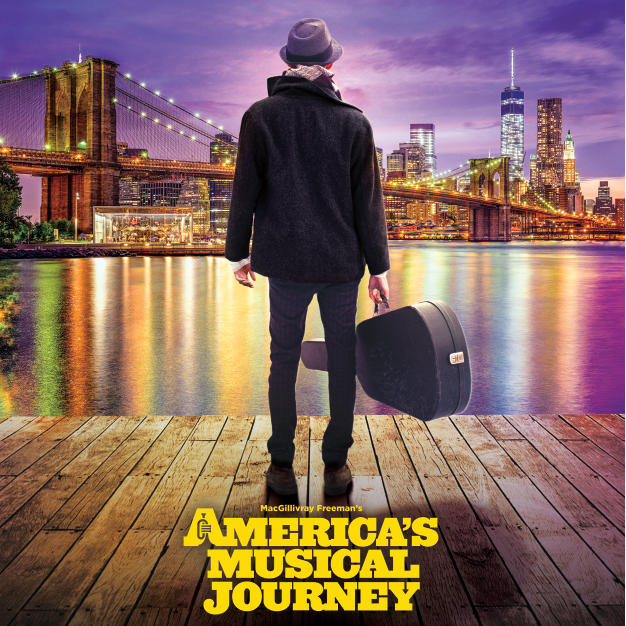 America's Musical Journey
"America's Musical Journey" celebrates the diverse music and creative risk-taking spirit that characterize America. Follow Grammy-nominated singer/songwriter Aloe Blacc as he traces Louis Armstrong's footsteps through the colorful locales where America's music was born — iconic cities like New Orleans, Chicago, Detroit, New York City, Nashville, Miami and more — and meet the artists, music makers, storytellers and innovators who are shaping America's culture today.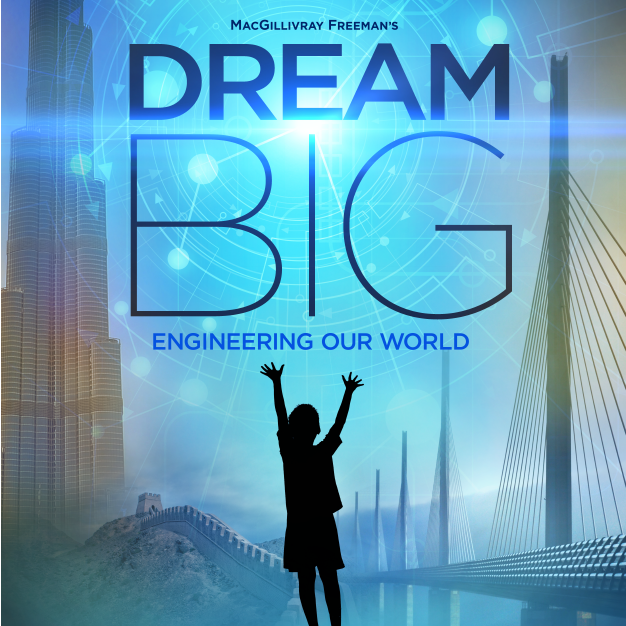 Dream Big
The first giant-screen film to focus specifically on STEM, "Dream Big" celebrates the engineers who are pushing the limits of ingenuity and innovation in unexpected, amazing and forward-thinking ways. In partnership with the American Society of Civil Engineers, join us as we explore how we use science and technology to invent, design, build and shape our world.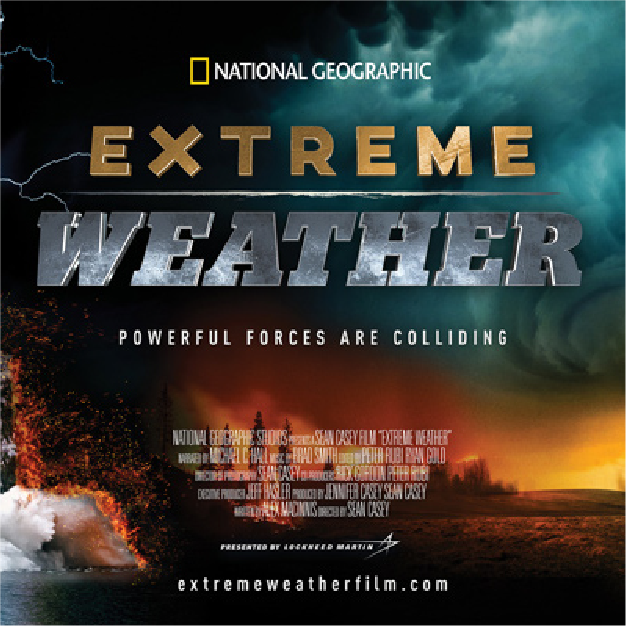 Extreme Weather
Weather is one of the most dynamic forces shaping our planet, but now it's more complex than ever. "Extreme Weather" takes us where few have gone. Travel to the edge of collapsing 300-foot-tall glaciers, to the front lines of massive wildfires and directly in the path of deadly but mesmerizing tornadoes. Follow researchers and everyday heroes as they uncover surprising connections to help us understand and adapt to our ever-changing weather.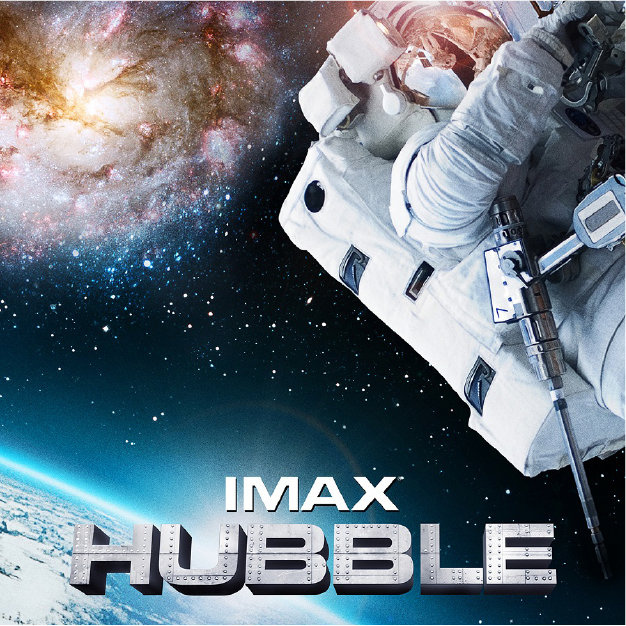 Hubble
Follow the NASA crew of STS-125, who took an IMAX film camera with them to the Hubble space telescope to perform upgrades and repairs. See the incredible imagery of Earth from orbit, the shuttle launching and images that Hubble has taken. Narrated by Leonardo DiCaprio.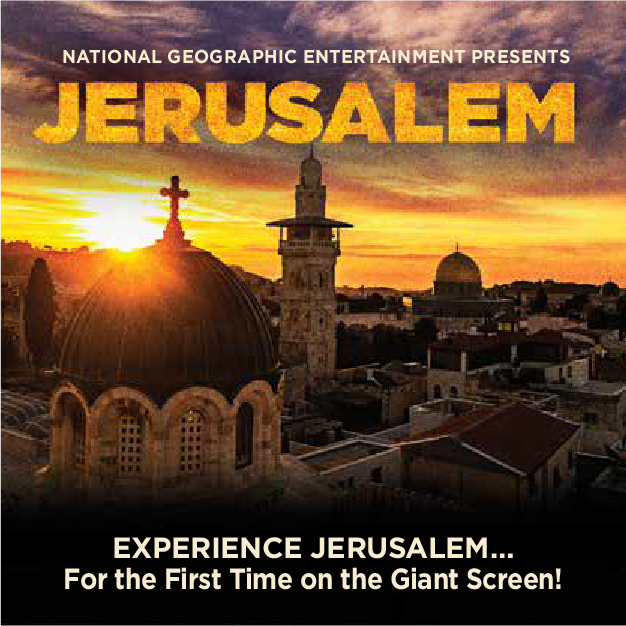 Jerusalem
"Jerusalem" takes you on an inspiring and eye-opening tour of one of the world's oldest and most enigmatic cities. Destroyed and rebuilt countless times over the past 5,000 years, Jerusalem's enduring appeal remains a mystery. What made it so important to so many different cultures? How did it become the center of the world for three major religions? Why does it still matter to us?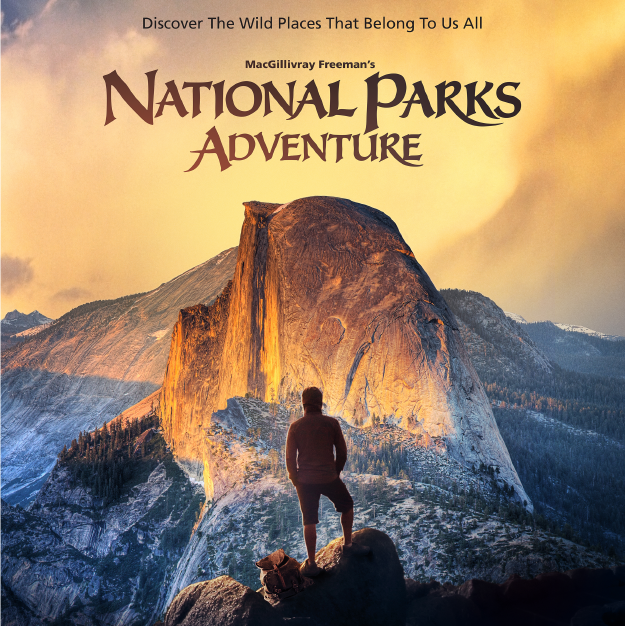 National Parks Adventure
Go on the ultimate off-trail adventure into America's awe-inspiring great outdoors. For 100 years, spectacularly wild and beautiful places such as Yellowstone, Yosemite, the Everglades and the Redwoods have been a living monument to our nation's vast and untamed wilderness. "National Parks Adventure" celebrates the majesty of these treasured landscapes.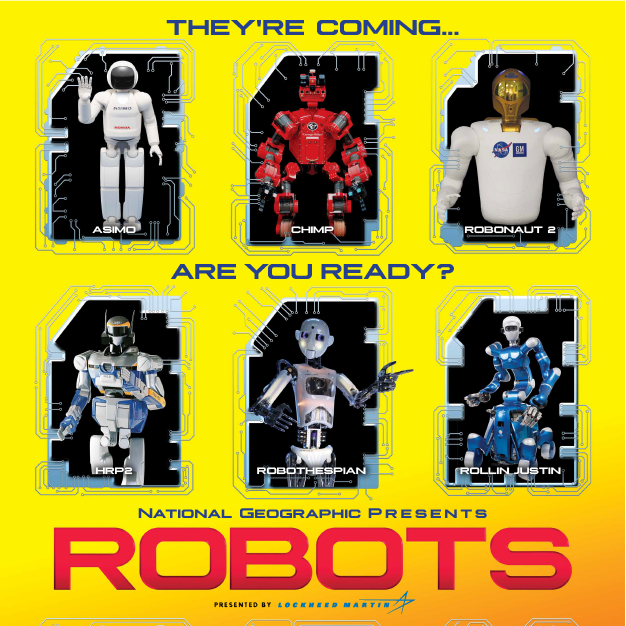 Robots
Many real-life robots are featured in this very science-y film. Meet robotic actor Robo-Thespiant and he'll teach you about many new and amazing robots that are being developed right now. See how engineers are using robots to solve some every day and even more dire problems. Narrated by Simon Pegg.
NGSS Standards
Global Soundscapes: Biodiversity and Humans (3-LS4-4), Conservation of Energy and Energy Transfer (4-PS3-2), Wave Properties (4-PS4-1, MS-PS4-1, HS-PS4-1)
Sea Lions: Life by a Whisker: Biodiversity and Humans (2-LS4-1; HS-LS2-7; HS-LS4-6); Growth and Development of Organisms (3-LS1-1; MS-LS1-4); Ecosystem Dynamics, Functioning and Resilience (3-LS4-4; MS-LS-2-2; HS-LS2-2,6,7); Social Interactions and Group Behavior (3-LS2-1; HS-LS2-8); Variation of Traits (3-LS3-1, 3-LS3-2); Adaptation (3-LS4-3); Structure and Function (4-LS1-1); Information Processing (4-LS1-2); Biogeology (4-ESS2-1); Natural Resources (4-ESS3-1; MS-ESS3-1); Organization for Matter and Energy Flow in Organisms (5-LS1-1); Interdependent Relationships in Ecosystems (5-LS2-1; MS-LS2-1,2; HS-LS2-1,2); Human Impacts on Earth Systems (5-ESS3-1; MS-ESS3-3,4; HS-ESS3-3,4); Cycles of Matter and Energy Transfer in Ecosystems (MS-LS2-3)
The Arctic: Our Last Great Wilderness: Biodiversity and Humans (2-LS4-1; HS-LS2-7; HS-LS4-6); Growth and Development of Organisms (3-LS1-1; MS-LS1-4); Ecosystem Dynamics, Functioning and Resilience (3-LS4-4; MS-LS-2-2; HS-LS2-2,6,7); Social Interactions and Group Behavior (3-LS2-1; HS-LS2-8); Adaptation (3-LS4-3); Structure and Function (4-LS1-1); Information Processing (4-LS1-2); Biogeology (4-ESS2-1); Natural Resources (4-ESS3-1; MS-ESS3-1); Organization for Matter and Energy Flow in Organisms (5-LS1-1); Interdependent Relationships in Ecosystems (5-LS2-1; MS-LS2-1,2; HS-LS2-1,2); Human Impacts on Earth Systems (5-ESS3-1; MS-ESS3-3,4; HS-ESS3-3,4); Cycles of Matter and Energy Transfer in Ecosystems (MS-LS2-3)
Into America's Wild: Biodiversity and Humans (2-LS4-1; HS-LS2-7; HS-LS4-6); Growth and Development of Organisms (3-LS1-1; MS-LS1-4); Ecosystem Dynamics, Functioning and Resilience (3-LS4-4; MS-LS-2-2; HS-LS2-2,6,7); Social Interactions and Group Behavior (3-LS2-1; HS-LS2-8); Variation of Traits (3-LS3-1, 3-LS3-2); Adaptation (3-LS4-3); Structure and Function (4-LS1-1); Information Processing (4-LS1-2); Biogeology (4-ESS2-1); Natural Resources (4-ESS3-1; MS-ESS3-1); Organization for Matter and Energy Flow in Organisms (5-LS1-1); Interdependent Relationships in Ecosystems (5-LS2-1; MS-LS2-1,2; HS-LS2-1,2); Human Impacts on Earth Systems (5-ESS3-1; MS-ESS3-3,4; HS-ESS3-3,4); Cycles of Matter and Energy Transfer in Ecosystems (MS-LS2-3)
Great Bear Rainforest: Biodiversity and Humans (2-LS4-1; HS-LS2-7; HS-LS4-6); Growth and Development of Organisms (3-LS1-1; MS-LS1-4); Ecosystem Dynamics, Functioning and Resilience (3-LS4-4; MS-LS-2-2; HS-LS2-2,6,7); Social Interactions and Group Behavior (3-LS2-1; HS-LS2-8); Variation of Traits (3-LS3-1, 3-LS3-2); Adaptation (3-LS4-3); Structure and Function (4-LS1-1); Information Processing (4-LS1-2); Biogeology (4-ESS2-1); Natural Resources (4-ESS3-1; MS-ESS3-1); Organization for Matter and Energy Flow in Organisms (5-LS1-1); Interdependent Relationships in Ecosystems (5-LS2-1; MS-LS2-1,2; HS-LS2-1,2); Human Impacts on Earth Systems (5-ESS3-1; MS-ESS3-3,4; HS-ESS3-3,4); Cycles of Matter and Energy Transfer in Ecosystems (MS-LS2-3)
Back from the Brink: Biodiversity and Humans (2-LS4-1; HS-LS2-7; HS-LS4-6); Growth and Development of Organisms (3-LS1-1; MS-LS1-4); Ecosystem Dynamics, Functioning and Resilience (3-LS4-4; MS-LS-2-2; HS-LS2-2,6,7); Social Interactions and Group Behavior (3-LS2-1; HS-LS2-8); Variation of Traits (3-LS3-1, 3-LS3-2); Adaptation (3-LS4-3); Structure and Function (4-LS1-1); Information Processing (4-LS1-2); Biogeology (4-ESS2-1); Natural Resources (4-ESS3-1; MS-ESS3-1); Organization for Matter and Energy Flow in Organisms (5-LS1-1); Interdependent Relationships in Ecosystems (5-LS2-1; MS-LS2-1,2; HS-LS2-1,2); Human Impacts on Earth Systems (5-ESS3-1; MS-ESS3-3,4; HS-ESS3-3,4); Cycles of Matter and Energy Transfer in Ecosystems (MS-LS2-3); Global Climate Change (HS-ESS3-5)
Volcanoes: The Fires of Creation: History of Planet Earth (2-ESS1-1; 4-ESS1-1); Structure and Properties of Matter (2-PS1-1); Chemical Reactions (2-PS1-4); Biodiversity and Humans (3-LS4-4; HS-LS2-7; HS-LS4-6); Natural Hazards (3-ESS3-1; 4-ESS3-2; MS-ESS3-2; HS-ESS3-1); Forces and Motion (3-PS2-1, 2); Plate Tectonics and Large Scale System Interactions (4-ESS2-2; MS-ESS2-3); Relationship Between Energy and Forces (4-PS3-3); Cycles of Matter and Energy Transfer in Ecosystems  (5-LS2-1; MS-LS2-3); Earth Materials and Systems (5-ESS2-1; MS-ESS2-1,2; HS-ESS2.A); Roles of Water in Earth's Surface Processes (MS-ESS2-2,4)
Superpower Dogs: Biodiversity and Humans (2-LS4-1); Structure and Function (4-LS1-1); Information Processing (4-LS1-2)
Oceans: Our Blue Planet: Biodiversity and Humans (2-LS4-1; 3-LS4-4); History of Planet Earth (2-ESS1-1; 4-ESS1-1); Earth Materials and Systems (2-ESS2-1); Cycles of Matter and Energy Transfer in Ecosystems (5-LS2-1; MS-LS2-3); Earth Materials and Systems (5-ESS2-1; MS-ESS2-1,2; HS-ESS2.A); Roles of Water in Earth's Surface Processes (2-ESS2-3; 5-ESS2-2; MS-ESS2-2,4; HS-ESS2-5); Interdependent Relationships in Ecosystems (5-LS2-1); Weather and Climate (MS-ESS2-6)
Pandas: Biodiversity and Humans (3-LS4-4); Adaptation (3-LS4-3); Ecosystem Dynamics, Functioning, and Resilience (3-LS4-4); Structure and Function (4-LS1-1) 
Amazon Adventure: Variation of Traits (3-LS3-1,2); Natural Selection (3-LS4-2); Adaptation (3-LS4-3); Biodiversity and Humans (3-LS4-4); Ecosystem Dynamics, Functioning, and Resilience (3-LS4-4); Interdependent Relationships in Ecosystems (MS-LS2-1,2); Ecosystem Dynamics, Functioning and Resilience (MS-LS-2-5); Evidence of Common Ancestry and Diversity (MS-LS4-3); Adaptation (MS-LS4-6); Natural Selection (MS-LS4-4,5; HS-LS4-2,3)
America's Musical Journey: N/A
Dream Big: Engineering Our World: Defining and Delimiting an Engineering Problem (K-2 ETS1-1; 3-5 ETS1-1, 2; MS-ETS1-1,2,3,4; HS-ETS1-1);  Developing Possible Solutions (K-2 ETS1-1; 3-5-ETS1-2, 3; MS-ETS1-3,4; HS-ETS1-3,4); Optimizing Design Solutions (3-5-ETS1-3; MS-ETS1-3, 4; HS-ETS1-1, 2)
Extreme Weather: Weather and Climate (3-ESS2-2; MS-ESS2-6; HS-ESS2-4, 6, 7); Natural Hazards (3-ESS3-1); Earth Materials and Systems (5-ESS2-1)
Hubble: The Universe and Its Stars (5-ESS1-1; MS-ESS1-1, 2; HS-ESS1-1, 2, 3); Earth and the Solar System (5-ESS1-2; MS-ESS1-1, 2; HS-ESS1-4, HS-ESS2-4)
Jerusalem: N/A
National Parks Adventure: N/A
Robots: N/A