Enjoy members-only events, including complimentary screenings for new educational film releases in our IMAX Dome Theater. Check the members-only email newsletter or back here for ticketing information.
Dates are subject to change. Please list membership@thetech.org as a trusted address in your email client.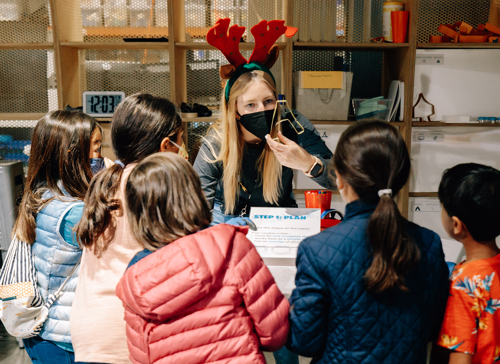 Holiday Cookie Cutter Making
Sunday, December 3 at 10:30 am, 11 am, 11:30 am, 12 pm, and 12:30 pm.
Calling all makers and bakers! It's holiday cookie season, but it's hard to make a good holiday cookie without an equally good holiday cookie cutter. That's why members are invited to sign up for a special hands-on session on Sunday, Dec. 3, to design, create, and test a cookie cutter for making sweet treats at home.
Sessions will be available at 10:30 a.m., 11 a.m., 11:30 a.m., noon, and 12:30 p.m. Space will be limited to ensure our instructors can assist every participant, so please register in advance. New this year, we have added a station with "snow dough" to make test imprints with your cookie cutter!
The activity is open to all ages; children under 8 must be accompanied by a ticketed adult. The number of tickets you can reserve is based on your membership level's admissions benefit.