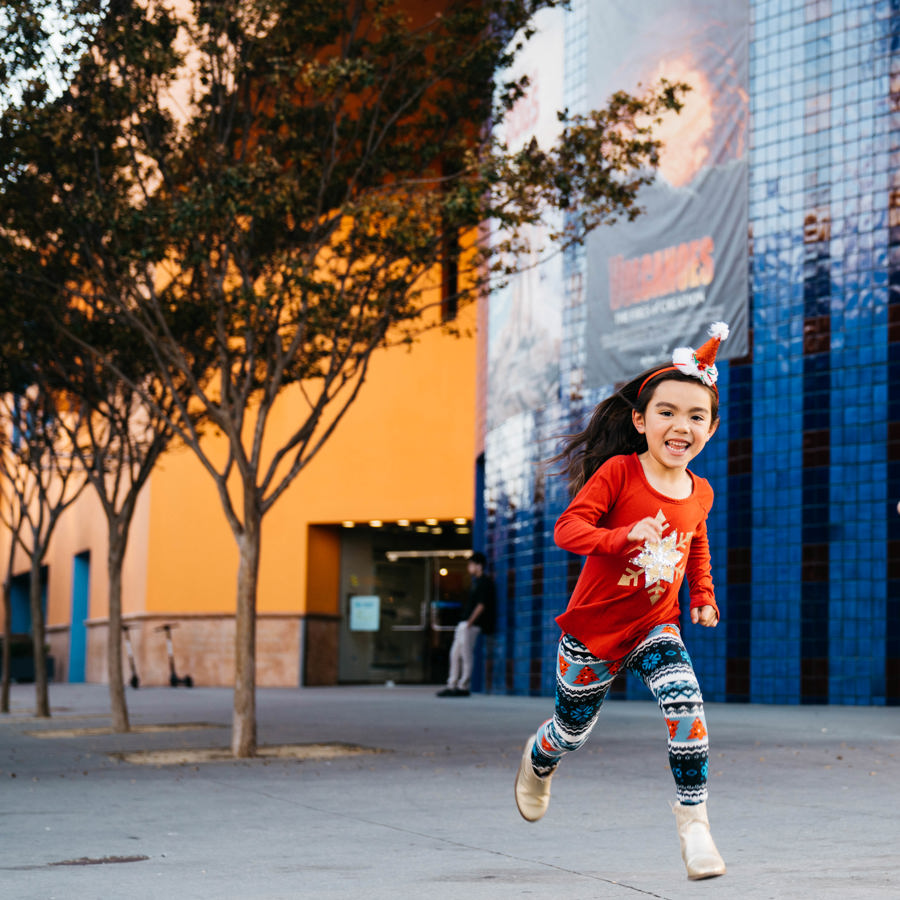 San Jose Shines Bright as the Bay Area's Holiday Gem
Your guide to a fabulous 2023 holiday season in San Jose!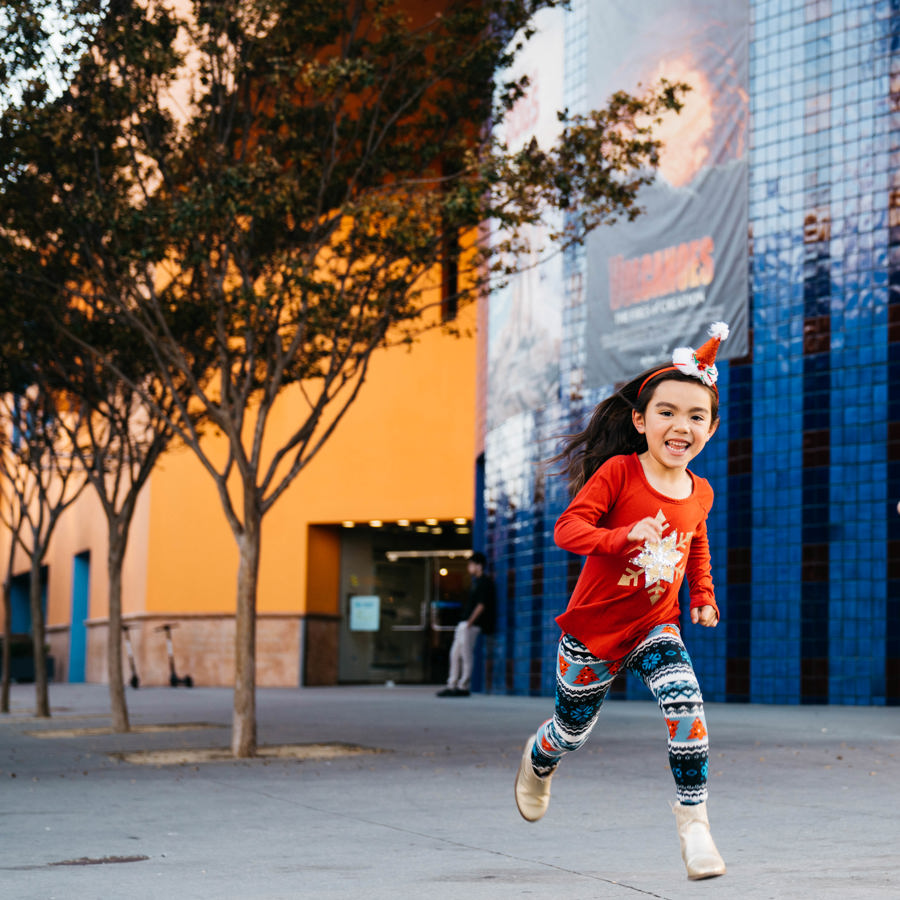 The Bay Area is renowned for its picturesque landscapes, cultural diversity, and the vibrant celebrations that fill the holiday season with joy. San Francisco, often hailed as the epicenter of the region, has long been a popular destination for holiday activities. However, in 2023, San Jose is quickly emerging as a hidden gem. This bustling city, often overshadowed by its famous neighbor to the North, is quickly becoming the top choice for those in search of a unique, exciting, and safe holiday experience.
The holiday season is fast approaching, and if you're looking for a cozy holiday staycation in the Bay Area, San Jose might just be the perfect destination for you. With a variety of festive programs and events, San Jose is turning into a winter wonderland for visitors of all ages.
Polar Play Days at The Tech Interactive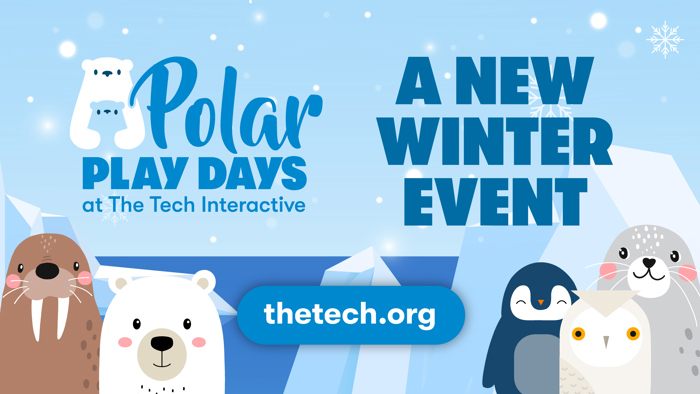 The Tech Interactive is not just thrilled; it's "chilled" to announce Polar Play Days — a brand new winter event to add to the list of holiday activities happening in San Jose. Check it out and all of the other reasons to make San Jose your family's new holiday destination!
This new winter event promises to captivate visitors of all ages with a flurry of STEM-tastic activities. Visitors will experience a world of frozen exploration that will spark their imaginations and their love for science. For the first time, The Tech Interactive will be transformed into a wintery wonderland, adding another family-friendly destination to the nearby holiday excitement of Christmas in the Park. The best part? There is no "special event" ticket, simply purchase a general admission ticket between Nov. 25 to Jan 15 to attend!
Dates: Nov. 25 to Jan. 15
Location: The Tech Interactive
Other Family-Friendly Events & Attractions
Winter is a magical time that brings families closer together, creating cherished memories that last a lifetime. San Jose offers a delightful assortment of programs and events that will make your family's holiday experience unforgettable. This year we're looking forward to visiting these other nearby events & attractions:
Dr. Seuss' How The Grinch Stole Christmas! The Musical
If you're in the mood for a heartwarming holiday show, don't miss "Dr. Seuss' How The Grinch Stole Christmas! The Musical". This Broadway holiday sensation features the hit songs "You're A Mean One Mr. Grinch" and "Welcome Christmas" from the original animated special. Max the Dog narrates as the mean and scheming Grinch, whose heart is "two sizes too small," decides to steal Christmas away from the holiday-loving Whos. The magnificent sets and costumes transport audiences to the whimsical world of Whoville and help remind us of the true meaning of the holiday season.
Dates: Nov. 28 to Dec. 3
Location: San Jose Center of the Performing Arts

First Friday: Celebrate Pride for the Holidays
Celebrate the holidays with Pride at the San Jose Museum of Art on the First Friday in December.  Presented in partnership with Silicon Valley Pride, this festive event will showcase the talents of San José's LGBTQ+ community through music, storytelling, and drag performances. 
Art lovers can enjoy an evening of open galleries. The Museum Store is also open for your late-night, holiday shopping. Light bites and refreshments are available at El Cafecito by Mezcal Restaurant.
Date: Friday, Dec. 1, 6-9 p.m.
Location: San Jose Museum of Art
Tickets: Order free tickets here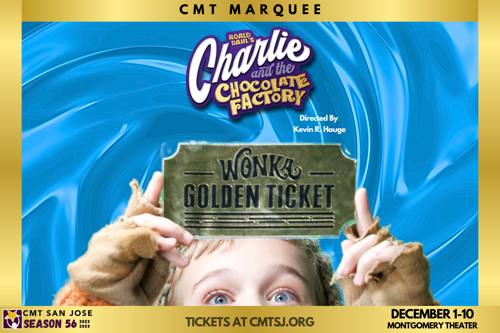 Charlie and the Chocolate Factory
Straight from Broadway, this new production of Charlie and the Chocolate Factory is just the sweet treat that you and your family need to kick off the holiday season. If you're a Willy Wonka fan, or you just like chocolate, you won't want to miss this joy-and-laughter filled musical version of Charlie and the Chocolate Factory performed by Children's Musical Theater San Jose.
Dates: Dec. 1-3 and Dec. 8-10
Location: The Montgomery Theater (next to The Tech Interactive!)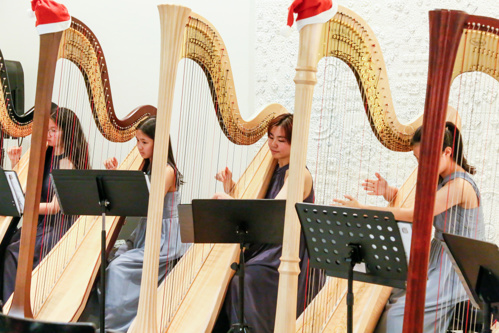 Third Thursday: Holiday Harp Music
Visit the San Jose Museum of Art to hear songs of the season from the Silicon Valley Youth Harp Ensemble.Visitors can enjoy a selection of holiday music to complement their museum visit.  This event is free with museum admission.
The Museum Store is also open for your last-minute shopping needs.
Date: Thursday, Dec. 21, 6 p.m.
Location: San Jose Museum of Art
Noon Year's Eve - A Day of Family Fun and Celebration
Noon Year's Eve at the Children's Discovery Museum offers a unique and family-friendly way to welcome the new year. Instead of waiting until midnight, you'll celebrate the new year at the stroke of noon. The event features a "countdown to noon across time zones" that allows families to embrace the excitement of the new year multiple times during the day.
Date: Dec. 31
Location: Children's Discovery Museum
Traditional Christmas Events
Amidst the hustle and bustle of the holiday season, some traditions hold a special place in our hearts. San Jose's Christmas in the Park and Downtown Ice are a wonderful testament to the enduring charm of time-honored celebrations. The two cherished events that have been enchanting San Jose families and visitors for years.
Christmas in the Park
You can't miss the classic Christmas in the Park. This beloved San Jose tradition transforms Plaza de Cesar Chavez into a holiday wonderland. The park is adorned with hundreds of decorated Christmas trees (including one designed by the Tech Interactive Team!), festive displays, and entertainment. It's a perfect place for a leisurely holiday stroll or to enjoy a drive-thru experience. The park is free to enter, and the drive-thru experience is a reasonable $30-$35.
Dates: Nov. 24 to Jan. 1
Downtown Ice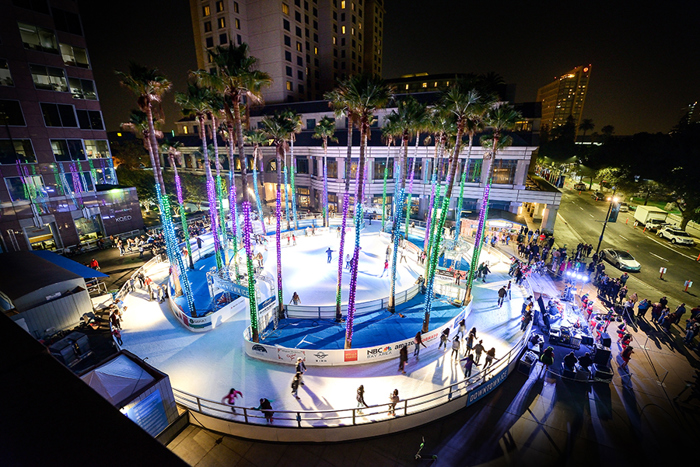 If you're a fan of ice skating, don't miss Downtown Ice. This seasonal outdoor ice rink offers a wonderful opportunity to glide on ice while surrounded by the festive ambiance of downtown San Jose. It's a perfect activity to enjoy with family and friends, and it's conveniently located in the heart of the city.
Dates: Nov. 17 to Jan. 15
Capturing Holiday Magic: Instagram Worthy Moments
In today's age of social media and sharing, capturing and sharing the magic of the holiday season has become an art form. San Jose, with its picturesque settings and captivating holiday events, has become a hub for those seeking the most "Instagram Worthy" moments. The city's events, such as "Enchant" and the mesmerizing lights display at "Christmas in the Park," offer a visual feast that will make your Instagram feed shine. Join us as we embark on a journey to discover these enchanting and visually stunning experiences that are sure to leave you with memories to treasure and share.
Christmas in The Park Drive Thru Light Show
Step into a winter wonderland of dazzling lights and music at the 2023 Christmas in The Park Drive-Thru Light Show. This enchanting experience promises to create unforgettable memories for you and your loved ones, all while supporting a great cause. When you purchase a ticket for this event, you're not just securing your spot for an awe-inspiring light show, you're also contributing to the cause of Christmas in the Park, a nonprofit organization dedicated to spreading holiday cheer and goodwill. 
Date: Nov. 29 through Jan. 1
Location: History Park San Jose
Enchant at PayPal Park
Enchant is a captivating holiday event that transforms PayPal Park into a magical winter wonderland. This enchanting event is a must-visit for those looking to immerse themselves in the holiday spirit. Get lost in the world's largest Christmas light maze, a mesmerizing display of lights and holiday decor that will leave you in awe.
Dates: Nov. 24 to Dec. 31
Location: PayPal Park
Best Destinations for Holiday Shopping in San Jose
In San Francisco, the once-thriving Westfield and Union Square are grappling with the challenges of retail closures and shifting shopping patterns. Meanwhile, in San Jose, Westfield Valley Fair and Santana Row are thriving, reimagining the shopping experience and attracting visitors with a vibrant mix of luxury boutiques, local shops, and entertainment options. If you're on the hunt for unique gifts and want to immerse yourself in the festive spirit, be sure to visit these popular shopping destinations.
Santana Row
Santana Row is not just about shopping; it's a shopping and lifestyle destination rolled into one. During the holiday season, the Row comes alive with sparkling lights and decorations, making it a perfect place to shop for that special gift. Santana Row is home to numerous high-end boutiques and stores, including Gucci, Kate Spade, and Ted Baker, making it an excellent spot for luxury shopping. After shopping, enjoy a meal at one of the fine dining restaurants or cozy cafes that line the streets. And don't forget to shop local in and around Downtown San Jose, where you will find of-of-a-kind gifts that support small-business owners.
Westfield Valley Fair
Westfield Valley Fair is one of the largest and most popular shopping malls in the Bay Area. With an impressive lineup of stores, it's a one-stop destination for all your holiday shopping needs. The mall boasts an extensive selection of stores, ranging from high-end fashion to tech gadgets and home goods. You'll find iconic department stores like Nordstrom and Macy's, offering a wide range of gift options.
Downtown San Jose
The San Jose Downtown Association's "Shop Small, Shop Local" promotion "Our Gift to YOU for Shopping Local," rewards customers for shopping and supporting downtown San Jose's ground-floor businesses. Through December 24, customers who submit $125 or more in receipts from downtown businesses in the downtown Business Improvement District will receive a $25 gift card from SJDA for a downtown business. Here are links to our
Downtown for the Holidays website
 and the 
promotion page
.
Bonus: Free Downtown Parking!
Shop Local with Holiday San Jose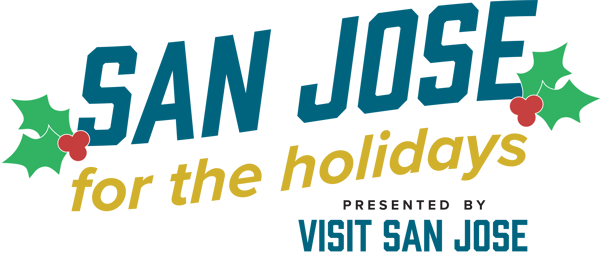 Holiday San Jose supports local businesses merchants in some of San José's most diverse and unique neighborhoods. Business neighborhoods include The Alameda, Alum Rock / E. Santa Clara Street, Alum Rock Village, Calle Willow, Downtown, Japantown, Little Saigon, Luna Park, Tully Road, Willow Glen, and more.
More Information: Holiday San Jose

In 2023, San Jose is taking the holiday season to new heights. It's carving out its own niche as the go-to destination for those who want to explore the less-trodden path of the Bay Area. So, as you plan your holiday adventures this year, consider giving San Jose a chance to create memories that will last a lifetime. It's not just a destination; it's an experience waiting to be uncovered. Want more and to make a weekend out of it? Visit San Jose has all the details on Holidays in San Jose.