At The Tech, we're here to show you that science and engineering aren't spooky - they're super fun!
And guess what? We've added some Halloween magic to make learning even more awesome! Read on, if you dare, to discover the spooky spins we've put on our coolest activities.
Solve the Fall: Candy Drop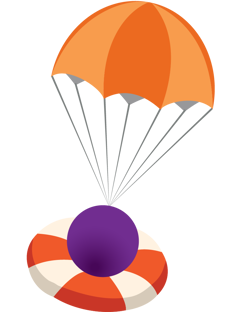 Our not-so-wicked witches want to give out candy to trick-or-treaters this year, but Halloween is a busy night for them. They have a lot of places to fly to on their broomsticks, so they need a way to safely drop the candy down! Can you design a way to keep the candy (and the trick-or-treater's heads) safe when it is dropped from a height of 6+ feet? 
Inflatable Phantoms Sponsored By Stanford Medicine Children's Health
Love looking at the blow-up Halloween decorations in people's yards? Make your own spooky inflatable creation with the stuff around your home! Use scrap plastic like grocery bags or packing as a base, add lightweight decorations like flowing streamers or construction paper features, then place over a fan or hair dryer and watch your spine-tingling (or silly) creation come to life! 
Safety tip: Use the cool setting if using a hair dryer.
Design for All: Haunted Playground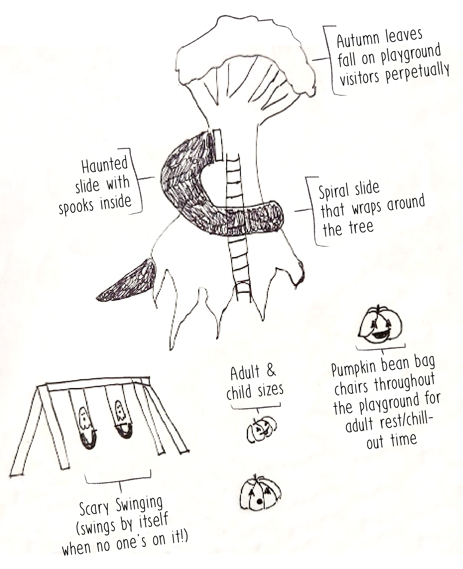 If you could decorate or change a playground to be a haunted playground for Halloween, what would you put in it? Would you fill it with spooks and jump scares, or maybe make a safe haven for friendly monsters? Try challenging yourself to design an inclusive haunted playground, one that would be a fun experience for both you and another person! Interview a friend or family member on what features they would want in their haunted playground, then use that information to sketch a spooky attraction ideal for you and them.
Create with Cardboard: Make a Monster House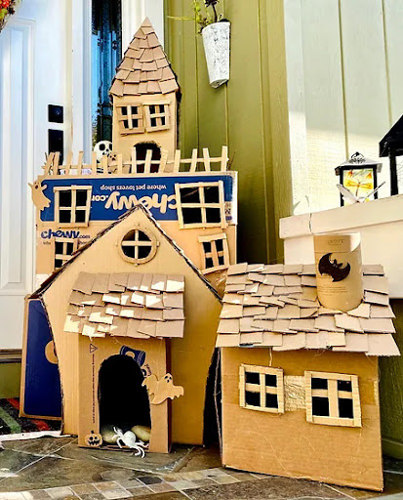 Reuse cardboard into the spookiest house on the block! Spend some time thinking about who you are designing for. Are you giving Frankenstein a place to rest his boots and recharge? Will Vampira need some blackout curtains? What Addams Family-style shenanigans can you build in?
Making with Microbes: Costume Accessories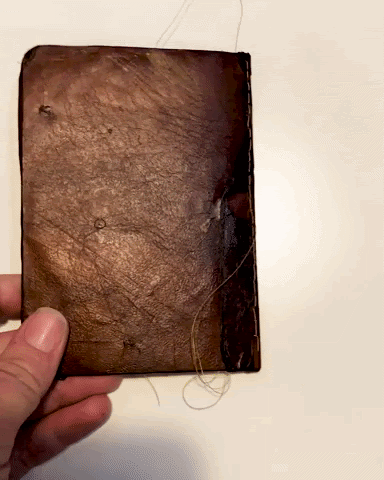 Need some costume accessories, but you're short on cash? Try making your own leather with Making with Microbes! This activity from our BioTinkering Lab gives you the skills to grow your material in different colors and textures. Can you make a pirate's eye patch or a Zorro-worthy mask? How about a book of spells fit for the Sanderson sisters? The options are endless!
Not enough time to grow your own material? Try upcycling items around your home to create one-of-a-kind costume pieces and accessories. Check out these homemade Halloween costumes for inspiration: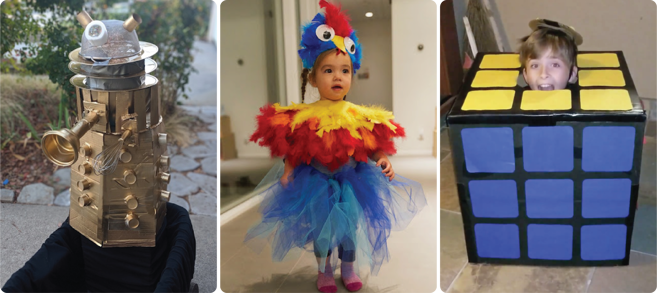 Hover Design Challenge: Ghostly Hoverers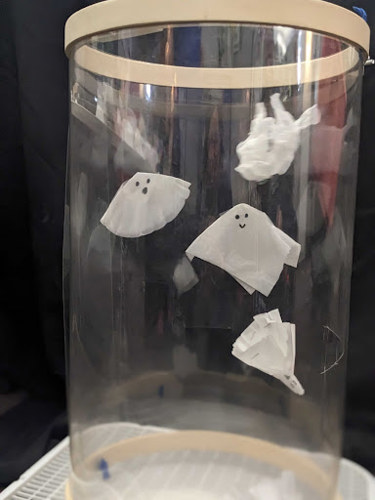 Explore the scarier side of aerodynamics by building hovercraft ghosts that fly in a wind tunnel. Use a mix of lightweight rigid and flexible materials to create your ghost and place it in the wind tunnel. See if you can design a ghost that haunts the tunnel by hovering inside!