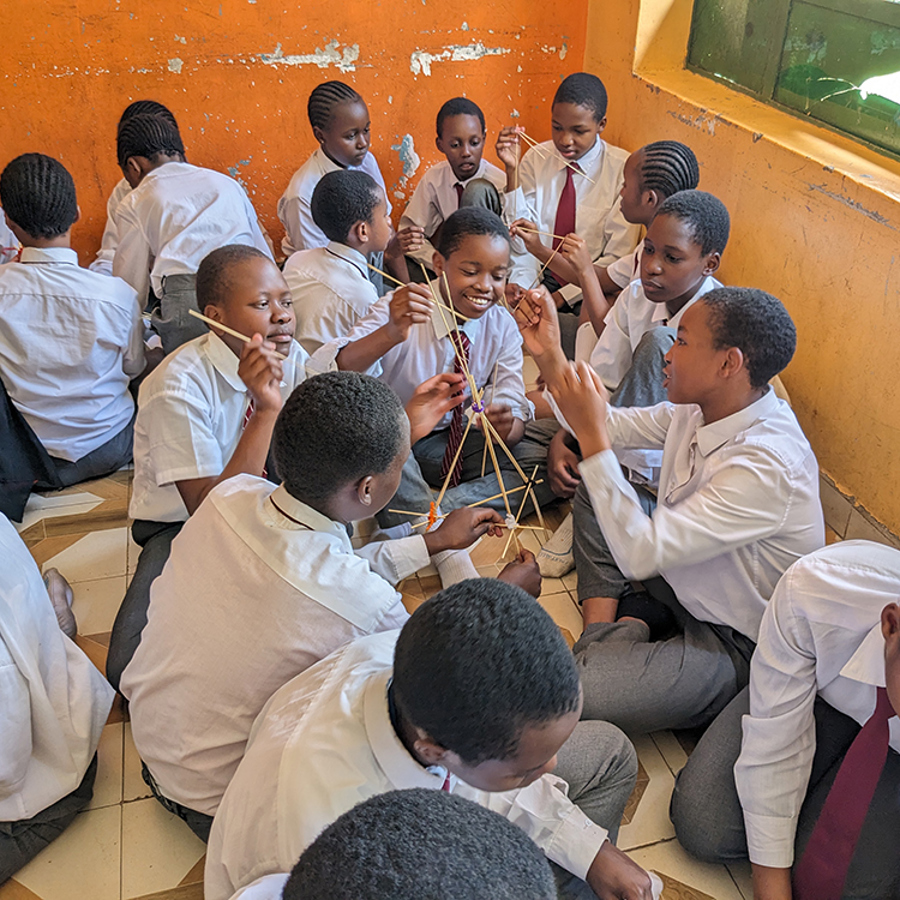 Tech Challenge Kenya Expansion: Taking Flight for Global Innovation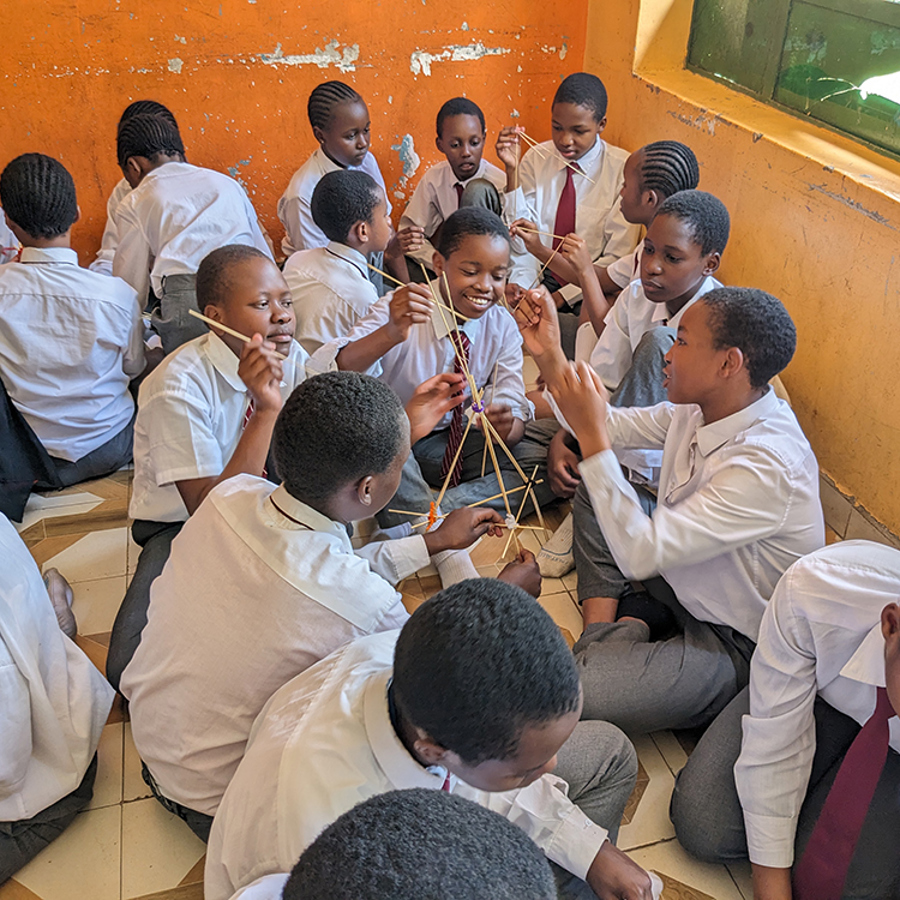 The Tech Challenge began in 1986 as an engineering education program where local students form teams and build a device to solve a real world problem. For nearly 40 years, thousands of students in Silicon Valley have been building skills in STEM, collaboration, and innovation while cultivating an interest and confidence in STEM as they participate in the yearly Tech Challenge.
The Tech Challenge Lands in Kenya 
The Tech Challenge has inspired many students in Silicon Valley to pursue engineering over the years, but in 2022 that inspiration went global. I, Shital Patel, now serving as the director of Tech Challenge expansion for The Tech Interactive, hail from Kenya and currently call San Francisco home. Motivated by the profound impact that The Tech Challenge has had on my family's school community, I find myself at the forefront of a long-imagined dream — spearheading the international expansion of The Tech's signature program, with my home country being the inaugural destination. 
Starting in January 2022, Shiven Patel (an alum winner of the Tech Challenge) and his two friends Tobias Mikkelsen and Ian Pearce and I worked with The Tech to conduct a year-long pilot program that introduced a revolutionary engineering and design curriculum in Nakuru, Kenya with 750 students and 45 teachers. Educators were trained in Design Challenge Learning methodology to prepare students for the challenge. Over many months a small team of US Tech Challenge alumni supported these sister teams to prototype, innovate, and collaborate. In June of 2023, The Tech successfully hosted the first-ever Tech Challenge showcase event in Kenya. More than 750 students, making up 150 teams from 5 schools, participated in the "Taking Flight" challenge and shared their solutions to the school community as well as over 60 volunteer judges from Amazon, Google, Microsoft, Copia, Zipline, Deloitte, and many other organizations. 
Traditional educational practices in Kenya have focused on studying theory and preparing for competitive exams, with little time left for hands-on and experiential learning. With the recent national shift to Competency Based Curriculum, teachers are looking for more opportunities to make their students the designers of their own learning. The Tech Challenge is a prime example of this new project-driven approach and the effects of this program at the student level have been invigorating. Students have reported an increased knowledge of engineering, teamwork, and collaboration. Student's outcomes in all subjects increased as The Tech Challenge participation motivated them to work harder in all classes. In fact, students from one of the participating schools saw an overall 15% increase across all academic subjects! With the great success of the first year, we plan to grow our efforts in the next 3 years.
"Given the success of the inaugural event, we are excited to partner with Kenya more deeply. The Tech Challenge Nakuru promises to be an incredible platform for the young talents of Kenya to harness their potential, acquire valuable skills, and make a lasting impact," said Katrina Stevens, President & CEO of The Tech Interactive. "Through this transformative partnership, participants will gain the confidence and expertise needed to address the pressing issues of our world."
Now Boarding: The Tech Challenge in Kenya 2024
The fantastic results and impact of this program on the students and teachers led us to expand our partnership to include 11 schools in Nakuru, plus Daraja Academy in Nanyuki, to bring innovation and engineering design curriculum to thousands more students. In July 2024, students will participate in The Tech Challenge showcase event, sharing their designs with members of the local and national community. 
As of November 2023, we have 3,000 students from grades 5-12 participating in the program, 2,700 of which are from state schools, including inner-city campuses. We have already started training 100 teachers through the Design Challenge Learning course both in person and online. The educators trained in these school-based cohorts will introduce engineering design to their students via themed mini challenges to support the skills helpful for The Tech Challenge. 
An Innovative Flight Plan for Kenya Expansion
Kenya's national initiative to increase STEM educational opportunities in K12 schools has created a unique window to implement Tech Challenge expansion nationwide. As a growing presence in Nakuru, The Tech is poised to become a strong partner to help build local educator and student capacity across the region.
The Tech has a 5-year commitment to expanding The Tech Challenge in Kenya and building sustainable partnerships for supporting future STEM workforce development in the region. We aim to: 
Expand the number of schools participating in The Tech Challenge in the original Nakuru site in Kenya, with a focus on schools in the surrounding area. In addition to having a strong set of champions in the region, Nakuru is also centrally located and has the highest number of schools in the country. 
Increase program impact in Kenya, reaching 2,000 students by 2024, 5,000 by 2025, and growing to 10,000 youth by 2026.  
Achieve outcomes for youth similar to The Tech Challenge in San Jose: increased interest in STEM careers, confidence with STEM, and collaboration and problem-solving skills. 
Support educators at each site with training in Design Challenge Learning and on the specific challenge using our online courses.
As this program grows locally, there will be many opportunities to get involved and support STEM education in Kenya. For sponsorship, volunteering, and more information please contact Shital Patel, Director of Tech Challenge, Kenya Expansion (spatel@thetech.org).