Tech-tastic Fall Festivities
Fun is in the Forecast at The Tech Interactive
Visit The Tech Interactive for a fall season filled with wonder, exploration, and innovation for all ages.
STEM-tober: Oct. 2 to Oct. 31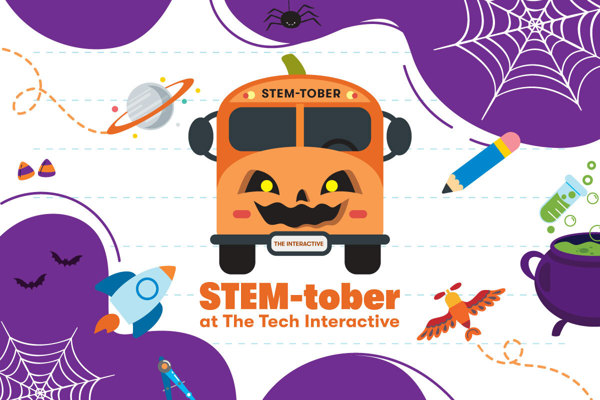 At The Tech Interactive, we're here to show you that science isn't spooky — it's super fun! During the month of October, visit The Tech Studio where you can:
Add to our community pumpkin patch: Design a custom jack-o'-lantern face to add to our community pumpkin patch or to take home. Come back throughout October to see our patch grow!
Create a dancing skeleton: What do you get when you combine a spooky skeleton with mechanical motion? A dancing skeleton! Decorate a paper skeleton to show off your favorite parts of the halloween season then use paper fastener brads to make your skeleton dance around.
Craft a spooky linkage: This spooky twist on our classic linkages will give you a fright! Learn how to make the wings of a bat flap, the jaws of a monster snap, and more. Then add your own decorations to complete the look!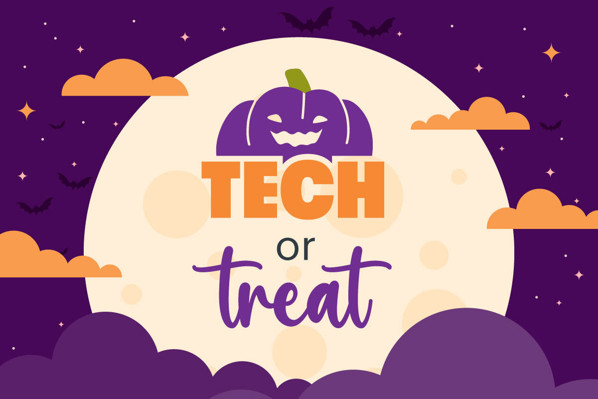 Get ready for a spooktacular Halloween extravaganza that's perfect for the whole family at The Tech Interactive! Tech or Treat combines the magic of Halloween with the marvels of technology.
Mark your calendar for Tech or Treat! For two exciting days, you'll experience:
🎃 Trick or Treat Stations: Embark on a thrilling adventure through The Tech Interactive as you uncover trick or treat stations filled with delightful surprises! 
🧪 Halloween-Themed Activities: Head over to The Tech Studio and BioTinkering Lab for engaging and hands-on Halloween-themed activities. Get your hands dirty creating creepy crafts, conducting scientific experiments, and exploring the fascinating intersection of technology and Halloween!
👻 Costumes Encouraged: Let your creativity shine and come decked out in your most imaginative costumes. Show off your Halloween spirit and join in on the fun!
👨‍👩‍👧‍👦 Family Friendly Fun: Tech or Treat is designed for the whole family to enjoy together. We welcome visitors of all ages to join us and experience the wonders of technology alongside the excitement of Halloween!
Don't miss out on this fantastic blend of tech wonders and Halloween thrills. Join us at Tech or Treat for an unforgettable family adventure! Tech or Treat is included in daily general admission.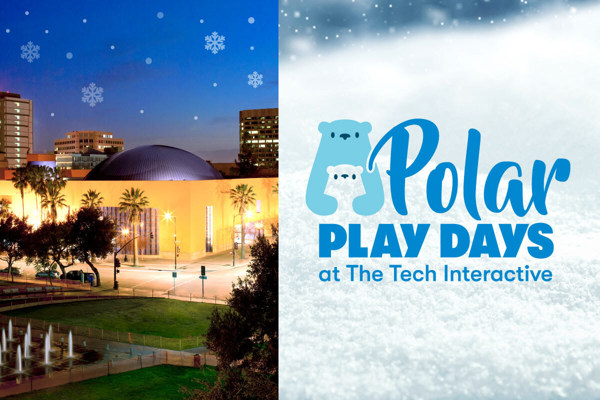 It's the most wonderful time of the year! Get ready to experience a winter wonderland at The Tech Interactive this holiday season that is sure to bring joy to the whole family.
Our team of educators have developed a series of polar-themed STEM challenges designed to make brains freeze with excitement! Visitors can build ice castles in the Imagination Playground, make custom cookie cutters, and go on a polar animal scavenger hunt. 
Lab offerings will include winter thaumatropes and mushroom snowmen. When you need a break from the action, you can grab a cup of hot chocolate and take a seat in the IMAX Dome Theater to watch the seasonal classic, "Happy Feet," or visit a chillier climate and take in the breathtaking documentary, "Antarctica". 
Don't be left out in the cold! Come to Polar Play Days at The Tech Interactive and get ready for a winter wonderland of STEM-tacular fun that's sure to be a "snow-stopper." We promise it'll be "snow" much fun, you won't want to leave!
Access to Polar Play Days is included in daily general admission to The Tech Interactive. Purchase tickets here.


New Films Showing at the IMAX® Dome Theater
Embark on an extraordinary cinematic journey this fall at The Tech Interactive as we explore two captivating IMAX films that delve into realms hidden from our daily view, uncovering the profound connections that shape our planet's ecosystems, and transcending the boundaries of time and space. These immersive experiences promise awe-inspiring visuals and profound insights, narrated by acclaimed voices that bring science to life.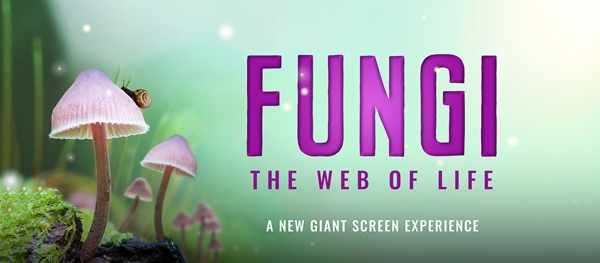 "Fungi: Web of Life" – Now showing
Delve into the intricate and often hidden world of fungi, a kingdom that connects the realms of plants and animals. Narrated by the enchanting Björk, this immersive journey takes you from the ancient Tasmanian Tarkine Rainforest to the mystical wilds of China's Yunnan Province. In the search for solutions to some of our planet's greatest challenges, uncover the wonders of this vital, interconnected network of life.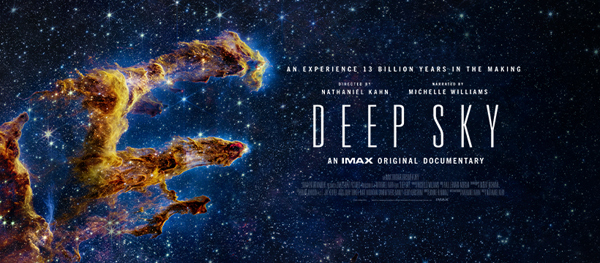 "Deep Sky" – Opens Oct. 20
Prepare to be awestruck as Deep Sky brings the breathtaking imagery of NASA's Webb Telescope to the largest IMAX dome screen on the West Coast. Directed by Oscar®-nominated filmmaker Nathaniel Kahn and narrated by Oscar®-nominated actress Michelle Williams, this epic adventure transports you to the dawn of time and space. Join the high-stakes global mission to launch the JWST into orbit, one million miles from Earth, seeking answers to profound questions about our origins, the universe's birth, and the possibility of extraterrestrial life. After 13 billion years in the making, "Deep Sky" unveils the universe's astonishing beauty as seen through NASA's groundbreaking telescope. Experience the cosmos on a scale only IMAX can deliver.
Did you know that educational films are now included with the general admission price to The Tech Interactive?